Analytics for Decision Making
Provided by

Babson College (BabsonX)
4–6 hours
per week, for 4 weeks
$99 USD for graded exams and assignments, plus a certificate
Discover the foundational concepts that support modern data science and learn to analyze various data types and quality to make smart business decisions.
Before you start
Prerequisites
Algebra
Course opens: Jun 1, 2018
What you will learn
Variability in the real world and implications for decision making
Data types and data quality with appropriate visualizations
Apply data analysis to managerial decisions, especially in start-ups
Making effective decisions from no data to big data (what should we collect and then what do we do with all this data?)
Overview
Want to know how to avoid bad decisions with data?
Making good decisions with data can give you a distinct competitive advantage in business. This statistics and data analysis course will help you understand the fundamental concepts of sound statistical thinking that can be applied in surprisingly wide contexts, sometimes even before there is any data! Key concepts like understanding variation, perceiving relative risk of alternative decisions, and pinpointing sources of variation will be highlighted.
These big picture ideas have motivated the development of quantitative models, but in most traditional statistics courses, these concepts get lost behind a wall of little techniques and computations. In this course we keep the focus on the ideas that really matter, and we illustrate them with lively, practical, accessible examples.
We will explore questions like: How are traditional statistical methods still relevant in modern analytics applications? How can we avoid common fallacies and misconceptions when approaching quantitative problems? How do we apply statistical methods in predictive applications? How do we gain a better understanding of customer engagement through analytics?
This course will be is relevant for anyone eager to have a framework for good decision-making. It will be good preparation for students with a bachelor's degree contemplating graduate study in a business field.
Opportunities in analytics are abundant at the moment. Specific techniques or software packages may be helpful in landing first jobs, but those techniques and packages may soon be replaced by something newer and trendier. Understanding the ways in which quantitative models really work, however, is a management level skill that is unlikely to go out of style.
This course is part of the Business Principles and Entrepreneurial Thought XSeries.
BabsonX's Financial Decision-Making for Leaders

Professional Certificate
Earn a Professional Certificate in 2-4 months if courses are taken one at a time.
View the program
16–24 hours of effort

Learn the language of financial accounting and how to use financial statement information to better manage and grow your business.

16–24 hours of effort

Learn how to analyze business opportunities for their financial viability and secure funding to start and grow your business.

Analytics for Decision Making

16–24 hours of effort

Learn the fundamental economic principles of consumer demand and how the relationship between price, quantity and demand affect the market.
Whether you are looking to accelerate your career, earn a degree, or learn something for personal reasons,

edX has the courses for you.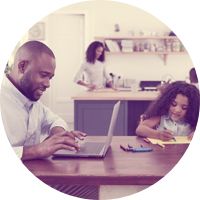 Based on internal survey results
357,322

people

are learning on edX today