Android Developer Capstone Project: Building a Successful Android App
Provided by

Universidad Galileo (GalileoX)
8–10 hours
per week, for 8 weeks
$250 USD for graded exams and assignments, plus a certificate
Demonstrate and implement the knowledge and skills acquired in the Android Developer MicroMasters Program, and prepare for the Google Associate Android Developer Certification exam.
Before you start
Prerequisites
Course opens: Jan 28, 2019
Course ends: Nov 30, 2019
What you will learn
This Project is about combining various skills you've attained through the MicroMasters Program. They include:
Listing the services involved with the Android Application Architecture (ex. Activity Manager, Views, Notification Manager, Content Providers, Resources Manager,etc.);
Identifying different techniques to plan, design and prototype your mobile apps before writing any code;
Applying material design principles to build compelling, beautiful interfaces for your Android apps;

Building layouts using XML and using Java code.
Using various views (e.g., buttons, text boxes and check boxes) and implement menu-based, drawer navigation or interface layouts.
Implement menu­ based or drawer navigation. Constructing options menus for action bar navigation.

Determining appropriate use cases for local persisted data, and designing solutions to implement data storage using files, preferences, and databases;
Creating applications using the new version of Firebase;
Understanding the use of Model-View-Presenter (MVP);
Evidencing integrated knowledge with third-party API (Twitter,Facebook);
Understanding how to include features that expand the application's audience through localization;
Writing and executing automated instrumentation tests on an Android device;
Creating code to display Banner and Interstitial ads in an app;
Publishing your application.
You will complete the project in three "stages."
In the First stage, you will design and plan an application using a template that we provide; in this document you will design and prototype your mobile apps before writing any code.
For the Second stage you will build your app using your first stage document as a guide. This will involve choices such as how you will create a graphical user interface (GUI), how you will use intent filters and intent resolution to register activities, and what functionality to include in the app.
Third and last stage you will choose a monetization model and the process implementing Ads on mobile Platforms. (Google uses Admob as an advertising platform for mobile apps.)
Overview
The capstone project includes the evaluation of the competencies and performance tasks, which define an Associate Android Developer (Fundamental Application Components, Application User Interface (UI) and User Experience (UX), Persistent Data Storage, Enhanced System Integration and Testing and Debugging).
You will demonstrate your understanding of the fundamental application components of programming for Android, how to build clean and compelling user interfaces, using view styles and theme attributes to apply a consistent look and feel across an entire application. Your app will connect with the internet sharing preferences and files, SQLite databases, content providers, libraries as ORM or Realm. You will design, plan, build and publish in the Google Play store your own Android Application.
This capstone project is part of the GalileoX Android Developer MicroMasters Program that is specifically designed to teach the critical skills needed to be successful in this exciting field. In order to qualify for the MicroMasters Credential you will need to earn a Verified Certificate in each of the four courses as well as this final capstone project.
Meet your instructors
Who can take this course?
Unfortunately, learners from one or more of the following countries or regions will not be able to register for this course: Iran, Cuba and the Crimea region of Ukraine. While edX has sought licenses from the U.S. Office of Foreign Assets Control (OFAC) to offer our courses to learners in these countries and regions, the licenses we have received are not broad enough to allow us to offer this course in all locations. EdX truly regrets that U.S. sanctions prevent us from offering all of our courses to everyone, no matter where they live.
GalileoX's Professional Android Developer MicroMasters® Program
Earn a MicroMasters® Program Certificate in 1 year if courses are taken one at a time.
View the program
48–60 hours of effort

Gain entry-level skills and knowledge in Java fundamentals and an intro to Android Studio for a strong foundation in Android Apps.

48–60 hours of effort

Learn, from Google experts, the Android app development process and how to use Android Studio, as you create and develop your own apps.

48–60 hours of effort

Google Developer Experts show you how to become a Professional Android App Developer using best practices and the latest technology.

24–30 hours of effort

Create profitable Apps using proven business models and earn money by developing your Android App using AdMob.

Android Developer Capstone Project: Building a Successful Android App
Whether you are looking to accelerate your career, earn a degree, or learn something for personal reasons,

edX has the courses for you.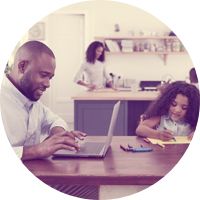 Based on internal survey results
411,974

people

are learning on edX today