Applied Data Analysis: Working in Organizations and Industries
Get hands-on practice with organizational and industry-specific analytics scenarios. This course gives you the chance to try out different applied data analyst roles so that you can be better prepared for the work of an analyst.
What you will learn
Understand Data's contexts and applications in specific industries and in organizational settings
Practice common data analyst techniques while adapting for unique scenarios
How to work with different types of data
Try out different types of data analyst roles to see what data problems resonate
Learn about where a Data Analyst career can go from this course and beyond
Was this information useful?
Overview
This course is part of the
Microsoft Professional Program in Data Analysis
.
While the fundamental skills of data analysis contain common patterns across every organization and industry, there are specific considerations when tackling data analyst work in context. This course is meant to give the aspiring data analyst deeper practice in specific organizational and industrial contexts so that they can be better prepared for the unique contexts they'll find themselves in when doing work on the job.
You will explore data analysis within the context of business, education, healthcare, and government and we will explore different career paths within each.
Was this information useful?
Before you start
Prerequisites
Basic excel proficiency, fundamental math and statistics background, data visualization fluency
Course Format
Instructor-Led: course contains assignments and exams that have specific due dates, and you complete the course within a defined time period.
Course ends: Mar 23, 2019
Was this information useful?
Meet Your Instructors
Was this information useful?
Frequently Asked Questions
Q: Do I need desktop Excel?
A: Yes.

Q: Do I need a Windows computer to complete the course?
A: No. You can complete the labs using a computer running Windows, Mac OS X, or Linux.
Was this information useful?
Whether you are looking to accelerate your career, earn a degree, or learn something for personal reasons,
edX has the courses for you.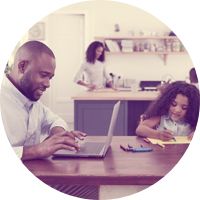 Of all edX learners:
73% are employed
Of all edX learners:
45% have children
Based on internal survey results
294,738 people
are learning on edX today