Building Your Azure Skills Toolkit
Build up your Azure Toolkit, and see how easy it is to integrate Azure services, like Cognitive Services and Cosmos DB, into your apps.
What you will learn
What you'll learn:
Azure Cognitive Services
Active Directory B2C
SQL Azure
Azure Search
Was this information useful?
Overview
Want to give your apps the power of the cloud? Roll up your sleeves for a fast-paced, hands-on tour of several cloud-powered features in Azure, and learn how to integrate Azure services within a single web app.
As you work with the experts through an easy-to-follow scenario, start by creating a web app using Angular and .NET Core. Then, integrate Bing Search to find and retrieve images to display on your site. Ready for artificial intelligence (AI)? Use Azure Cognitive Services Computer Vision to analyze and detect the objects within the images you found. Plus, use SQL Azure to store your metadata in a scalable database, retrieve the data, and display it using .NET Core Web API and Entity Framework Core.
Complete the scenario with Azure Search for quick retrieval of images based on your own search terms. Finally, use Azure Active Directory B2C to enable secure access to your stored images and to protect the entire application.
Was this information useful?
Before you start
Prerequisites
Basic programming skills are required. Experience programming in C, Java, JavaScript, or C# will be beneficial.
Course Format
Instructor-Led: course contains assignments and exams that have specific due dates, and you complete the course within a defined time period.
Course ends: Mar 23, 2019
Was this information useful?
Meet Your Instructors
Was this information useful?
Whether you are looking to accelerate your career, earn a degree, or learn something for personal reasons,
edX has the courses for you.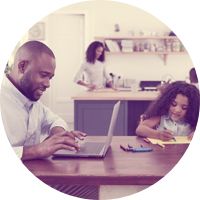 Of all edX learners:
73% are employed
Of all edX learners:
45% have children
Based on internal survey results
279,317 people
are learning on edX today