Data Visualization: A Practical Approach for Absolute Beginners
Practical Data Visualization techniques, tips, and tricks for the aspiring analyst and people who want to start from the beginning in any field needing this critical 21st-century skill.
What you will learn
Build the most-used and simplest data visualizations and chart types
Understand how interaction, design, and the science of visualization enhances basic data visualization artifacts
Create basic reports and dashboards for applications in work and life
Learn how to avoid common pitfalls, and make visualizations that work
Was this information useful?
Overview
This course is part of the
Microsoft Professional Program in Data Analysis
.
Data Visualization literacy is fundamental for consuming any analysis in any industry or media – from the news to working in healthcare or not-for-profit budgets and more. As well, the ability to create data visualizations that are compelling, accurate, and tell a story, is becoming a core skill of any job in the 21st Century. This course provides a practical approach to learning the theories and techniques of data visualization for data analysis.
Was this information useful?
Before you start
Prerequisites
Basic excel skills, beginner-level statistics
Course Format
Instructor-Led: course contains assignments and exams that have specific due dates, and you complete the course within a defined time period.
Course ends: Mar 23, 2019
Was this information useful?
Meet Your Instructors
Was this information useful?
Whether you are looking to accelerate your career, earn a degree, or learn something for personal reasons,
edX has the courses for you.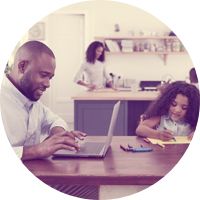 Of all edX learners:
73% are employed
Of all edX learners:
45% have children
Based on internal survey results
286,023 people
are learning on edX today