Delivering a Data Warehouse in the Cloud
Learn how to deploy, design, and load data using Microsoft's Azure SQL Data Warehouse.
What you will learn
In this course, you'll learn theory and techniques for:
Choosing a massively parallel processing architecture for a cloud-based data warehouse.
Designing tables and indexes to efficiently distribute data in tables across many nodes.
Loading data from a variety of sources, querying using PolyBase, securing and recovering data, and integrating into Big Data environments.
Was this information useful?
Overview
This course is part of the Microsoft Professional Program Certificate in Big Data.
When you need to scale your data warehouse's storage and processing capabilities in minutes, not months, you need a cloud-based massively parallel processing solution.

In this computer science course, you will learn how to deploy, design, and load data using Microsoft's Azure SQL Data Warehouse, or SQL DW. You'll learn about data distribution, compressed in-memory indexes, PolyBase for Big Data, and elastic scale.

Note: To complete the hands-on elements in this course, you will require an Azure subscription. You can sign up for a free Azure trial subscription (a valid credit card is required for verification, but you will not be charged for Azure services). Note that the free trial is not available in all regions. It is possible to complete the course and earn a certificate without completing the hands-on practices.
Was this information useful?
Before you start
Prerequisites
Familiarity with database concepts and basic SQL query syntax Familiarity with the reporting and analytics needs of users A willingness to learn actively and persevere when troubleshooting technical problems is essential
Course Format
Instructor-Led: course contains assignments and exams that have specific due dates, and you complete the course within a defined time period.
Course ends: Mar 23, 2019
Was this information useful?
Meet Your Instructors
Was this information useful?
Whether you are looking to accelerate your career, earn a degree, or learn something for personal reasons,
edX has the courses for you.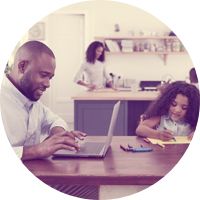 Of all edX learners:
73% are employed
Of all edX learners:
45% have children
Based on internal survey results
293,121 people
are learning on edX today