Learn about the challenges and uncover the solutions for incorporating your database into a DevOps software development process.
What you will learn
Define DevOps and understand DevOps in relation to Databases
Identify the challenges of using databases that are separate from other software languages and platforms
Include your database code alongside other application code in a version control system (VCS)
Set up a Continuous Integration (CI) platform for your database code
Write and include automated unit tests for your database code
Develop an automated release process that deploys database changes to both on premise and cloud databases
Implement branching and merging for your database code
Instrument and monitor the database after deployment
Was this information useful?
Overview
This course is part of the
Microsoft Professional Program in DevOps
.
This course examines the challenges and solutions of incorporating your database into a DevOps software development process. This course will help you understand the challenges of working with various data stores while developing and changing your software at a rapid pace.
You will learn where and how databases can fit into DevOps processes.
The course will cover:
Committing database code to a version control system (VCS), Continuous Integration and unit testing database code.
Release management for databases, in areas such as release gates, deploying releases to multiple environments, validating deployments with smoke tests and rolling back deployments.
Monitoring database code, branching and merging database code, cross databases dependencies, upgrading multiple databases, federated databases, dark launching, error handling and cleaning up technical debt with databases.
Finally, while the course will primarily use Microsoft SQL Server (and tailor our examples for it), other relational or non-relational database platforms have similar concepts that can be applied.
Was this information useful?
Before you start
Prerequisites
Understand basic database development
Understand relational database development
Knowledge and experience using basic version control
Knowledge how to execute scripts against a database platform
Course Format
Instructor-Led: course contains assignments and exams that have specific due dates, and you complete the course within a defined time period.
Course ends: Mar 23, 2019
Was this information useful?
Meet Your Instructors
Was this information useful?
Whether you are looking to accelerate your career, earn a degree, or learn something for personal reasons,
edX has the courses for you.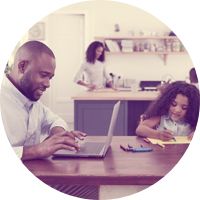 Of all edX learners:
73% are employed
Of all edX learners:
45% have children
Based on internal survey results
278,172 people
are learning on edX today