DevOps for Developers: How to Get Started
Learn how to make your application lifecycle faster and more predictable both for developers and the operations team.
What you will learn
The value, history, and building blocks of DevOps
How to unify processes and improve collaboration between development and operations
Continuous Integration (CI), continuous testing, and continuous deployment
Release Management, configuration management, and monitoring in DevOps
Was this information useful?
Overview
DevOps is the union of people, process and products to enable the continuous delivery of value to end users. It aims to create a culture and environment where building, testing, and releasing software can happen rapidly, frequently, and more reliably, so you can innovate like a startup and scale for the enterprise. By taking this introductory DevOps course, you'll be able to define DevOps, understand why you need DevOps, and learn how you can get started with DevOps. You'll learn the key ideas and techniques to bring development and operations together to produce higher-quality software and deliver it more quickly.
Was this information useful?
Before you start
Prerequisites
Experience working inside an organization that delivers software
A basic understanding of source control and Agile software development process
Course Format
Instructor-Led: course contains assignments and exams that have specific due dates, and you complete the course within a defined time period.
Course ends: Mar 23, 2019
Was this information useful?
Meet Your Instructors
Was this information useful?
Whether you are looking to accelerate your career, earn a degree, or learn something for personal reasons,
edX has the courses for you.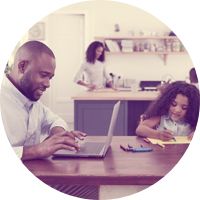 Of all edX learners:
73% are employed
Of all edX learners:
45% have children
Based on internal survey results
293,102 people
are learning on edX today