Enabling Technologies for Data Science and Analytics: The Internet of Things
Provided by

Columbia University (ColumbiaX)
7–10 hours
per week, for 5 weeks
$149 USD for graded exams and assignments, plus a certificate
Discover the relationship between Big Data and the Internet of Things (IoT).
Before you start
Prerequisites
High school math
Some exposure to computer programming
Choose your pace
Self-Paced courses contain assignments without due dates. You can progress at your own speed.
Steady Learners
80%

complete in less than 17 weeks

Accelerated Learners
50%

complete in less than 9 weeks
Course opens: May 28, 2019
What you will learn
Networks, protocols and basic software for the Internet of Things (IoT)
How automated decision and control can be done with IoT technologies
Discuss devices including sensors, low power processors, hubs/gateways and cloud computing platforms
Learn about the relationship between data science and natural language and audio-visual content processing
Study research projects drawn from scientific journals, online media, and novels
Review fundamental techniques for visual feature extraction, content classification and high-dimensional indexing
Techniques that can be applied to solve problems in web-scale image search engines, face recognition, copy detection, mobile product search, and security surveillance
Examine data collection, processing and analysis
Overview
The Internet of Things is rapidly growing. It is predicted that more than 25 billion devices will be connected by 2020.
In this data science course, you will learn about the major components of the Internet of Things and how data is acquired from sensors. You will also examine ways of analyzing event data, sentiment analysis, facial recognition software and how data generated from devices can be used to make decisions.
ColumbiaX's Data Science for Executives

Professional Certificate
Earn a Professional Certificate in 2-4 months if courses are taken one at a time.
View the program
35–50 hours of effort

Learn how statistics plays a central role in the data science approach.

35–50 hours of effort

Learn the principles of machine learning and the importance of algorithms.

Enabling Technologies for Data Science and Analytics: The Internet of Things
Whether you are looking to accelerate your career, earn a degree, or learn something for personal reasons,

edX has the courses for you.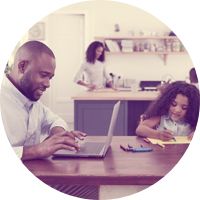 Based on internal survey results
416,546

people

are learning on edX today