Evidence-Based Project Management
Provided by
Australian National University (ANUx)
Learn which project management strategies, tools and techniques are most effective by analyzing evidence-based research.
What you will learn
At the end of the course, students will be able to:
Identify the role of project management in organizational innovation.
Determine innovative strategies to address organizational opportunities and problems relating to projects.
Gauge the quality of available evidence in the domain of project management, and use this evidence to inform an effective course of action.
Recognize the organizational, social and ethical implications associated with different project management strategies.
Develop a portfolio approach to realize organizational and strategic benefits from projects.
Was this information useful?
Overview
Project management has emerged as a critical organizational capability in recent years. In parallel with this increased prominence has been the emergence of the "professional project manager," supported by a sophisticated suite of project management tools and techniques.
Evidence-based project management will evaluate the accumulated data, evidence and research in support of different project management strategies, tools and techniques.
The critical thinking abilities, knowledge and decision-making skills developed in this course are particularly valuable for project managers, emergent leaders, and established managers.
This course is part of the Evidence-Based Management MicroMasters Program.
Was this information useful?
Before you start
Prerequisites
Course Format
Instructor-Led: course contains assignments and exams that have specific due dates, and you complete the course within a defined time period.
Course ends: Mar 23, 2019
Was this information useful?
Meet Your Instructors
Was this information useful?
Learner Testimonials
"Everyone seems to be a project manager these days. This course provides some good frameworks for evaluating different strategies and improving project outcomes."
– Previous student

Was this information useful?
Who can take this course?
Unfortunately, learners from one or more of the following countries or regions will not be able to register for this course: Iran, Cuba and the Crimea region of Ukraine. While edX has sought licenses from the U.S. Office of Foreign Assets Control (OFAC) to offer our courses to learners in these countries and regions, the licenses we have received are not broad enough to allow us to offer this course in all locations. EdX truly regrets that U.S. sanctions prevent us from offering all of our courses to everyone, no matter where they live.
Whether you are looking to accelerate your career, earn a degree, or learn something for personal reasons,
edX has the courses for you.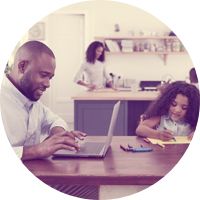 Of all edX learners:
73% are employed
Of all edX learners:
45% have children
Based on internal survey results
301,031 people
are learning on edX today