Evidence-Based Technology Management
Provided by

Australian National University (ANUx)
8–10 hours
per week, for 6 weeks
$149 USD for graded exams and assignments, plus a certificate
Recognize the value of your data and leverage information assets to achieve business objectives using evidence-based practices.
Before you start
Prerequisites
Students are required to have completed
EBM01x
. This course is a graduate level course that assumes an undergraduate degree level understanding in a non-cognate area.
Course opens: Dec 1, 2018
What you will learn
At the end of the course, students will be able to:
Identify the role of information systems in organizational innovation.
Determine innovative strategies to address organizational opportunities and problems relating to technology.
Gauge the quality of available evidence in the domain of information system, and use this evidence to inform an effective course of action.
Recognize the organizational, social and ethical implications associated with different technology management strategies.
Develop a portfolio approach to realize organizational and strategic benefits from technology.
Week 1: Technology: A systems approach
Introduction to the systems approach to management.
 
Week 2: Benefits realization
Explore strategies to improve benefit realization from technology.
 
Week 3: Tools for measurable processes
Principles of effective process design and measurement.
 
Week 4: Analytics – turning evidence into assessment
Understanding the strategic value of information.
 
Week 5: Organizational implications of technology
Evaluating the evidence in support of different technology management strategies.
 
Week 6: Preparing for a technology-enabled future
Reflections on emergent technology management practices and trends.
Overview
A hallmark of success for the world's largest and most successful companies can be found in the way they value and use information. Unfortunately, the vast majority of firms have neither the knowledge nor skills to fully exploit their information assets.
Evidence-based technology management focuses on properly evaluating evidence in support of different technology management strategies. The goal is to give managers the capabilities to better use their information assets via a more effective use of technology and technology fundamentals to create a competitive advantage.
This business course will help you understand the strategic value of information by using analytics. It will also provide an overview of emergent technologies and trends, and help prepare you for a technology-enabled future.
The knowledge and skills developed in this course are particularly valuable for business analysts, aspiring chief technology officers and chief information officers, and tech-entrepreneurs.
This course is part of the Evidence-Based Management MicroMasters Program.
Meet your instructors
ANUx's Evidence-Based Management MicroMasters® Program
Earn a MicroMasters® Program Certificate in 1 year if courses are taken one at a time.
View the program
48–60 hours of effort

Learn how to achieve effective communication by evaluating evidence to identify and support the best communications strategies for your business.

48–60 hours of effort

Position your organization for success by learning how to evaluate research and evidence to identify and support key marketing strategies.

48–60 hours of effort

Become a better manager by critically evaluating key management theories and concepts that form the foundation of modern management thinking.

48–60 hours of effort

Identify and evaluate the best international business strategies using evidence-based management.

Evidence-Based Technology Management

48–60 hours of effort

Learn which project management strategies, tools and techniques are most effective by analyzing evidence-based research.
Whether you are looking to accelerate your career, earn a degree, or learn something for personal reasons,

edX has the courses for you.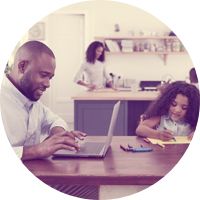 Based on internal survey results
395,802

people

are learning on edX today