If you are interested in pursuing a career in IT Support, this course examines basic job skills that can help ensure you become a successful support agent.
Before you start
Prerequisites
What you will learn
Introduce the support agent role
Identify the core priorities and key responsibilities of a support agent
Improve your support skills by interacting with other roles
Identify the performance skills a support agent should master
Understand what drives customer behavior when interacting with support agents
Examine how cultural dimensions and communication styles affect customer behavior
Learn how different cultures view time
Examine the basic stages of IT Support case management
Overview
This course is part of the
Microsoft Professional Program Certificate in IT Support.
In this course, you will be introduced to and better understand the role of an IT support agent, including core priorities and key responsibilities. You will learn how to improve your support skills by interacting with other roles and mastering specific performance skills.
The course then examines what influences customer behavior when dealing with IT Support, including global cultural differences and communication styles. The course concludes with an introduction to the basic stages of case management, from initial receipt of a support call through solution development and closure.
This is the first in a series of four courses that are targeted to individuals who are considering a move into IT Support.
Meet your instructors
Whether you are looking to accelerate your career, earn a degree, or learn something for personal reasons,

edX has the courses for you.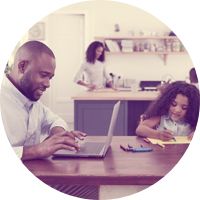 Based on internal survey results
412,975

people

are learning on edX today