IT Support: Networking Essentials
Learn the essentials of networks from basic network components to how the Internet connects all over the world.
Before you start
Prerequisites
The Windows client training as part of the Microsoft Professional Program – IT Support.
What you will learn
Understanding networking topologies
Understanding LANs, WANs and the Internet
Understanding wireless and wired networks
Understanding network protocols
Understanding TCP/IP
Troubleshooting networking using built-in networking tools
Overview
This course is part of the
Microsoft Professional Program Certificate in IT Support
.
IT Support: Networking Essentials is designed to introduce the core networking concepts to learners who are new to IT Support. The course begins by explaining the purpose of networking and then examines how networks are configured in homes, offices, between offices, and around the world with the Internet. This includes a review of network topologies, physical networking, and network protocols. The course concludes with an introduction to network troubleshooting, including how to troubleshoot common networking issues.
Meet your instructors
Whether you are looking to accelerate your career, earn a degree, or learn something for personal reasons,

edX has the courses for you.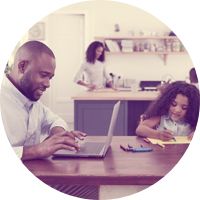 Based on internal survey results
402,233

people

are learning on edX today