Leadership and Management for PM Practitioners in IT
Provided by

University of Washington (UWashingtonX)
2–5 hours
per week, for 4 weeks
$99 USD for graded exams and assignments, plus a certificate
Learn how to develop effective project management and leadership skills that are essential for successfully guiding diverse or distributed teams and projects.
Before you start
Prerequisites
None.
Course opens: Jun 18, 2019
Course ends: Aug 18, 2020
What you will learn

By the end of this course you will be able to:
Identify personal and performance competencies for project management
Build a plan for developing required project management competencies
Analyze how team dynamics and culture can influence a project
Link organizational change management to customer service and delivery readiness
Comprehend strategies for managing distributed team projects
Overview
Do you have the skills to be an effective project manager in a global market?
This course focuses on leadership and management competencies, along with the ways that different organizational cultures can influence project management.
In this course, you'll learn the personal and performance competencies required of project managers. You'll also explore organizational culture and see how a team's dynamics affect a project. Finally, you'll delve into team composition and communications, as well as the links between organizational change management and readiness.
UWashingtonX's IT Project Management

Professional Certificate
Earn a Professional Certificate in 2-4 months if courses are taken one at a time.
View the program
8–20 hours of effort

In this course you will learn project management standards and frameworks that increase efficiency and deliver tangible business benefits.

8–20 hours of effort

Learn how a Project Management Office (PMO) works, discover techniques to monitor and control projects and find out how to keep your project portfolio healthy.

Leadership and Management for PM Practitioners in IT
Whether you are looking to accelerate your career, earn a degree, or learn something for personal reasons,

edX has the courses for you.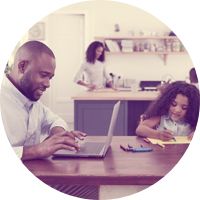 Based on internal survey results
365,284

people

are learning on edX today