Leading the Organization
Provided by

The University of Queensland (UQx)
8–10 hours
per week, for 10 weeks
$249 USD for graded exams and assignments, plus a certificate
Learn effective strategies for developing, articulating, and implementing organizational change initiatives that can help lead your organization to success.
Before you start
Prerequisites
English writing/reading proficiency (required) Some experience in managing people (recommended)
Course opens: Jul 2, 2019
What you will learn
How to prepare for and assume a leadership role
Determining an organization's current situation and a vision for its future
Developing a strategy, a team, and a culture for success
Sustaining your organization for the challenges ahead
MODULE 1: PREPARING TO LEAD
Focuses on how to prepare to take on a leadership role in the organization.

MODULE 2: ASSUMING THE MANTLE
Examines this critical period in taking up a leadership position in an organization.

MODULE 3: ARTICULATING VISION
Examines how to determine, develop and articulate a vision for an organization.

MODULE 4: MAKING DECISIONS
Considers decision making theories such as rational, behavioral, and group decision making.

MODULE 5: DEVELOPING STRATEGY
Focuses on determining and developing a strategy to lead your organization to success.

MODULE 6: MANAGING CHANGE
Examines change management in complex organizational situations.

MODULE 7: DEVELOPING WORKPLACE CULTURE
Enables you to explore workplace culture.

MODULE 8: BUILDING YOUR TEAM
Considers strategic human resource considerations to help build your organization.

MODULE 9: FACING CHALLENGES
Examines facing organizational challenges.

MODULE 10: SUSTAINING THE ORGANIZATION
Considers sustaining an organization for the challenges ahead.
Overview
This course is intended for professionals and managers seeking new leadership responsibilities, those transitioning between leadership roles or organizations, as well as current leaders of organizations. Our faculty and industry experts will teach you the critical concepts to help you better understand, operate, and thrive in leadership roles in your organization.
We will challenge you to apply your learning in a realistic simulation based on real world leadership experiences. Key topics include:
Articulating vision
Decision making
Strategy development
Change management
Learn through a team of award-winning UQ Business School faculty and instructors with decades of experience in both leadership scholarship and demanding leadership positions. Through a series of engaging videos, interviews, case studies, written reflections, peer feedback, and other self-insight activities, learners will develop their capacity for implementing meaningful organizational change.
Meet your instructors
Richard O'Quinn
Doctoral Candidate & Casual Lecturer in Management and Organisations
The University of Queensland
Who can take this course?
Unfortunately, learners from one or more of the following countries or regions will not be able to register for this course: Iran, Cuba and the Crimea region of Ukraine. While edX has sought licenses from the U.S. Office of Foreign Assets Control (OFAC) to offer our courses to learners in these countries and regions, the licenses we have received are not broad enough to allow us to offer this course in all locations. EdX truly regrets that U.S. sanctions prevent us from offering all of our courses to everyone, no matter where they live.
UQx's Business Leadership MicroMasters® Program
Earn a MicroMasters® Program Certificate in 1 year if courses are taken one at a time.
View the program
80–100 hours of effort

Develop your leadership skills as you learn the importance of self-efficacy, social capital, and leadership style.

80–100 hours of effort

Learn how to motivate, engage and empower people to build effective and high performing teams.

80–100 hours of effort

Learn how to lead your organization through challenging, modern-day, global issues.

6–12 hours of effort

Apply your leadership skills through a series of in-depth assessments and earn your completed Business Leadership Micromasters® Credential.
Whether you are looking to accelerate your career, earn a degree, or learn something for personal reasons,

edX has the courses for you.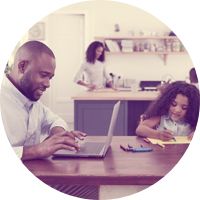 Based on internal survey results
396,315

people

are learning on edX today