Microsoft Azure Security Services
Understand the current nature of the security threat landscape and study the new security architecture and features of Microsoft Azure.
What you will learn
Understand and use of the additional security services offer in Azure and Intune
Understanding of the following:
Azure security architecture overview
Azure Networking Security
Network Security Groups
Secure Remote Access
Monitoring and threat detection
Reference architectures
Learn about IaaS workload security
Understand the features of Azure Security Center
Review how Azure deals with Distributed Denial of Services (DDoS) attacks
Examination of Azure Anti-malware
Understand Microsoft Intune for Windows , iOS, and Android devices

MDM
MAM
Data governance with GDPR
AutoPilot
Was this information useful?
Overview
This course is part of the
Microsoft Professional Program in Cybersecurity
.
In this course, you will gain insights into Azure Security services to help secure your services and data within Azure.
You will learn Azure security best practice and understand the terminology, tools, and techniques for creating a secure resilient cloud service. You will also learn about and use the additional security services offered in Azure and Intune
Was this information useful?
Before you start
Prerequisites
Students who take this training should understand:
On premises TCP/IP networking
Familiar with mobile device management
General cloud principles
Course Format
Instructor-Led: course contains assignments and exams that have specific due dates, and you complete the course within a defined time period.
Course ends: Mar 23, 2019
Was this information useful?
Meet Your Instructors
Was this information useful?
Whether you are looking to accelerate your career, earn a degree, or learn something for personal reasons,
edX has the courses for you.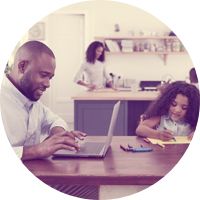 Of all edX learners:
73% are employed
Of all edX learners:
45% have children
Based on internal survey results
290,618 people
are learning on edX today