Microsoft Professional Capstone : Entry Level Software Development
Showcase your skills from the Entry Level Software Development series by designing and developing your own large scale software project
Before you start
Prerequisites
Microsoft Professional Program: Entry Level Software Development
What you will learn
Demonstrate your design skills by researching a problem and designing a user focused solution
Demonstrate your coding skills by building a software solution of your own design
Demonstrate your professional code design skills by creating a well-structured and maintainable code base
Module 1 – Design
Module 2 – Your First Prototype
Module 3 – Polished Prototype
Module 4 – Peer Review and Grading
Overview
This course is part of the
Microsoft Professional Program in Entry-Level Software Development
.
Once you have completed the Microsoft Entry Level Software Development Professional Program you will have gained important skills, now it's time to show them off!
In this capstone course, you will follow design thinking principles as you decide what you want to build, use professional prototyping tools to design a user interface then use a technology of your choosing to actually build what you have designed. By the end of this capstone, you'll have a large-scale project to add to your portfolio to demonstrate all your new skills to future employers.
Meet your instructors
Whether you are looking to accelerate your career, earn a degree, or learn something for personal reasons,

edX has the courses for you.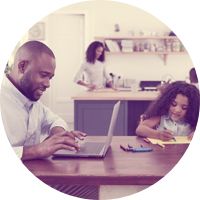 Based on internal survey results
376,928

people

are learning on edX today