Object Oriented Programming in C#
Learn the core concepts of object-oriented programming (OOP) using the C# language.
What you will learn
Core object-oriented programming concepts
How to create and use classes and objects in a C# application
Applying the three core OOP concepts using C#
A grasp of memory and resource management in C# and the .NET Framework
Was this information useful?
Overview
Many mainstream programming languages in use today, support the concept of object-oriented programming. Modeling real-world objects in your code allows you to create more robust and effective applications.

C# was designed from the ground up to be an object-oriented, type-safe programming language. In this course, you will build on the fundamentals that were covered in Introduction to C#. You will extend your knowledge by applying core OOP principles to the code and applications you will create in this course. You will build a knowledge of encapsulation, inheritance and polymorphism. You will also learn memory management in the .NET framework.

Was this information useful?
Before you start
Prerequisites
Course Format
Instructor-Led: course contains assignments and exams that have specific due dates, and you complete the course within a defined time period.
Course ends: Mar 23, 2019
Was this information useful?
Meet Your Instructors
Was this information useful?
Whether you are looking to accelerate your career, earn a degree, or learn something for personal reasons,
edX has the courses for you.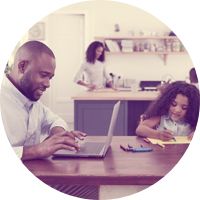 Of all edX learners:
73% are employed
Of all edX learners:
45% have children
Based on internal survey results
286,839 people
are learning on edX today