Orchestrating Big Data with Azure Data Factory
Learn how to use Microsoft Azure Data Factory to orchestrate big data workflows in the cloud.
What you will learn
Creating data workflows with Azure Data Factory
Scheduling data pipelines to orchestrate big data processes
Applying data transformations in a pipeline with Hive or U-SQL
Was this information useful?
Overview
This course is part of the Microsoft Professional Program Certificate in Big Data.

Need to schedule and manage big data workflows?
This data analysis course teaches you how to use Azure Data Factory to coordinate data movement and transformation using technologies such as Hadoop, SQL, and Azure Data Lake Analytics. You will learn how to create data pipelines that will allow you to group activities to perform a certain task.
Note: To complete this course, you will need a Microsoft Azure subscription. You can sign up for a free trial subscription at http://azure.microsoft.com, or you can use your existing subscription. The labs have been designed to minimize the resource costs required to complete the hands-on activities.
Was this information useful?
Before you start
Prerequisites
Course Format
Instructor-Led: course contains assignments and exams that have specific due dates, and you complete the course within a defined time period.
Course ends: Mar 23, 2019
Was this information useful?
Meet Your Instructors
Was this information useful?
Whether you are looking to accelerate your career, earn a degree, or learn something for personal reasons,
edX has the courses for you.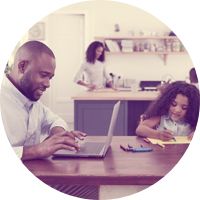 Of all edX learners:
73% are employed
Of all edX learners:
45% have children
Based on internal survey results
287,235 people
are learning on edX today