Oxford Leading Sustainable Corporations Programme
Lead sustainable business practices and contemporary forms of value creation
Lead sustainable business practices and contemporary forms of value creation
This programme is offered by , an edX partner
6 weeks
7–10 hours per week
Starts Feb 15, 2023
Enroll by Feb 7, 2023
Instructor-paced
Instructor-led on a course schedule
Oxford Leading Sustainable Corporations Programme
6 weeks
7–10 hours per week
Starts Feb 15, 2023
Enroll by Feb 7, 2023
Instructor-paced
Instructor-led on a course schedule
About this Programme
Duration : 6 weeks (excluding orientation)
Corporations are under increasing scrutiny for their contributions to society and the environment. Against this backdrop, a sustainable business strategy that considers its environmental impact is vital. There is increased demand for corporate sustainability leaders with the ability to shift the traditional methods of value creation towards the concept of the triple bottom line.
The Oxford Leading Sustainable Corporations Programme takes an executive-level perspective on business sustainability, looking beyond traditional views of measuring and reporting on performance, to integrate environmental, social, and corporate governance (ESG) factors into your business practice. With a focus on corporate sustainability leadership, this programme aims to equip business leaders with the essential skills to address this critical business need.
Examine your corporation's impact on the environment from multiple perspectives, including a view of climate change that accounts for risk, carbon emissions and natural resource management. With expert guidance, you'll develop the ability to drive effective carbon management strategies, while formulating key performance indicators (KPIs) for measuring your corporation's sustainability efforts, and dependency on natural, social, and human capital.
Over the course of six weeks, you'll gain access to expert insights and leading research from Saïd Business School, University of Oxford. Create a personal plan for developing, implementing, and leading strategies for achieving sustainable development goals (SDGs) in your organisation, as you strive to affect positive change and reduce your organisation's impact on the environment.
The Oxford Leading Sustainable Corporations Programme is relevant to a broad range of roles across industries. This programme is designed for professionals interested in actively leading and accounting for low carbon, circular and climate positive business transitions.
Whether you're a current or aspiring business leader, or a senior professional with an interest in pursuing business sustainability management, you'll benefit from learning to communicate and implement sustainable business practices and strategies that enable you to drive positive change. If you occupy a finance or operations function, or work in the banking, investment, IT, or manufacturing sectors, an understanding of new metrics of performance and integrated ESG accounting methods will help you facilitate the measurement of your corporation's environmental impact.
Sustainability leadership
The social responsibility of business has been a topic of debate for many years, and this programme explores the role businesses play in society, the environment, and economy. You'll learn about sustainability leadership and develop skills for effective decision-making that takes into account social and environmental considerations.
Sustainability practices
You'll learn about the different types of sustainability practices that businesses can adopt, including environmental resource management, social responsibility, and sustainable governance structures. You'll also explore how to implement these practices in a way that is aligned with your business strategy and objectives.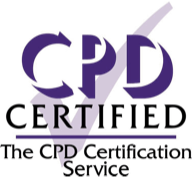 This Oxford Leading Sustainable Corporations Programme is certified by the United Kingdom CPD Certification Service, and may be applicable to individuals who are members of, or are associated with, UK-based professional bodies. The programme has an estimated 60 hours of learning.
Note: should you wish to claim CPD activity, the onus is on you. Oxford Saïd and GetSmarter accept no responsibility, and cannot be held responsible, for the claiming or validation of hours or points.
Learn to lead sustainable change in your corporation as you work through the weekly modules of this online programme.
Orientation module: Welcome to your Online Campus
Module 1: Corporate purpose and value creation
Module 2: Responding to climate change
Module 3: Natural capital and resource management
Module 4: Social sustainability
Module 5: Ensuring sustainability: governance, risk, and reporting
Module 6: Levers of change
Learn about sustainable value creation in corporations and earn an official certificate of attendance from Saïd Business School, University of Oxford.
Assessment is continuous and based on a series of practical assignments completed online. In order to be issued with a certificate, you'll need to meet the requirements outlined in the programme handbook. The handbook will be made available to you as soon as you begin the programme.
Your certificate will be issued in your legal name and sent to you digitally upon successful completion of the program, as per the stipulated requirements.
Some facts about the subject
Some facts about the subject
99%
The amount of surveyed CEOs who believe sustainability will be important to the future success of their business.
UN Global Compact (Jan, 2019).
61%
The amount of institutional investors who have increased their investment in companies that excel in environmental, social and governance (ESG) factors.
KPMG (2020).
Why choose GetSmarter?
This programme is provided by GetSmarter, an edX partner and an online learning expert with over 10 years' experience in developing high-quality online short courses from the world's leading universities.