Programming for Everybody (Getting Started with Python)
Provided by

The University of Michigan (MichiganX)
This course is a "no prerequisite" introduction to Python Programming. You will learn about variables, conditional execution, repeated execution and how we use functions. The homework is done in a web browser so you can do all of the programming assignments on a phone or public computer.
Before you start
Prerequisites
What you will learn
What is a program?
Using variables in programs
Conditional execution (if statements)
Repeated execution / looping (for statements)
Functions and code reuse
Overview
This course aims to teach everyone the basics of programming computers using Python. We cover the basics of how one constructs a program from a series of simple instructions in Python. The course has no pre-requisites and avoids all but the simplest mathematics. Anyone with moderate computer experience should be able to master the materials in this course. This course will cover Chapters 1-5 of the textbook "Python for Everybody". Once a student completes this course, they will be ready to take more advanced programming courses. This course covers Python 3.
Meet your instructors
Whether you are looking to accelerate your career, earn a degree, or learn something for personal reasons,

edX has the courses for you.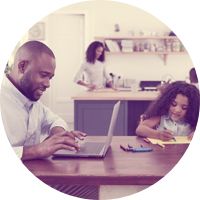 Based on internal survey results
428,179

people

are learning on edX today