Public Speaking
Provided by
Rochester Institute of Technology (RITx)
Build confidence as a speaker by learning how to use simple tools and skills to prepare and deliver memorable presentations.
Before you start
Prerequisites
None
Was this information useful?
What you will learn
How to apply the basic elements of the speech communication process
Tools and methods for controlling public speaking anxiety
How to craft a clear and impactful speech
How to critique other communicators using the principles of this course
How to identify main and supporting ideas
Was this information useful?
Overview
When asked, many people cite public speaking as one of their biggest fears. In fact, many renowned public speakers admit that they were once extremely anxious about speaking in front of groups.
Good public speaking is more than a performance. It is the result of:
Critical thinking
Well-organized narrative
Reasoning
Research
Preparation
In this course, part of the Soft Skills Professional Certificate program, you will study methods that help to reduce anxiety, build confidence, and customize a process which will results in successful speaking experiences.
This course is designed to equip you with knowledge of the principles necessary for formal public speaking with an emphasis on organization, evidence, language use, strategy, delivery, ethics, and effective use of media aids.
This course may be audited free of charge. Learners also have the opportunity to earn a verified certificate of completion. Exclusive learning opportunities such as live events hosted by subject matter experts will be available for verified learners.
Was this information useful?
Meet your instructors
Was this information useful?
Whether you are looking to accelerate your career, earn a degree, or learn something for personal reasons,
edX has the courses for you.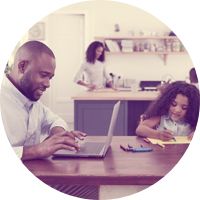 Of all edX learners:
73% are employed
Of all edX learners:
45% have children
Based on internal survey results
363,102 people
are learning on edX today