Learn how to plan, implement, and manage security in Office 365.
What you will learn
Understanding threats and data breaches targeting your data.
Implementing the Office 365 Advanced Threat Protection.
Implementing using Office 365 Threat Intelligence.
Configuring auditing, alerting and reporting in Office 365.
Using Advanced Security Management in Office 365
Was this information useful?
Overview
This course is part of the
Microsoft Professional Program in Cybersecurity
.
In Security in Office 365®, you will learn how to plan, implement, and manage the security features of Office 365 in your organization. The Security and compliance center in Office 365 offers a wide variety of security features to protect your users and data in Office 365. You will learn about the different types of threats that can target your organization and how the security features like Advanced Threat Protection, Threat Intelligence, auditing and Advanced Security Management will protect your organization's data in Office 365.
Was this information useful?
Before you start
Prerequisites
Understanding of cloud-based service concepts, Office 365, and its component services
Background knowledge in security requirements and general threats in IT communications.
Course Format
Instructor-Led: course contains assignments and exams that have specific due dates, and you complete the course within a defined time period.
Course ends: Mar 23, 2019
Was this information useful?
Meet Your Instructors
Was this information useful?
Whether you are looking to accelerate your career, earn a degree, or learn something for personal reasons,
edX has the courses for you.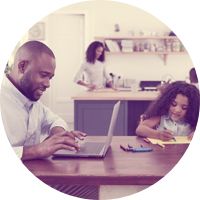 Of all edX learners:
73% are employed
Of all edX learners:
45% have children
Based on internal survey results
289,397 people
are learning on edX today