Statistical Analysis in Bioinformatics
Provided by

University System of Maryland (USMx), UMUC
$249 USD for graded exams and assignments, plus a certificate
Learn basic R programming to analyze biological big data to locate genes, perform simulations, and gauge the effect of specific markers.
Before you start
Prerequisites
Undergraduate biology
A programming language
Undergraduate statistics
What you will learn
Basic R Programming
Applying packages in the R environment to determine changes in gene expression
Applying packages in the R environment to locate genes in a full genomic sequence
Overview
Improvements in modern biology have led to a rapid increase in sensitivity and measurability in experiments and have reached the point where it is often impossible for a scientist alone to sort through the large volume of data that is collected from just one experiment.
For example, individual data points collected from one gene expression study can easily number in the hundreds of thousands. These types of data sets are often referred to as 'biological big data' and require bioinformaticians to use statistical tools to gain meaningful information from them.
In this course, part of the Bioinformatics MicroMasters program, you will learn about the R language and environment and how to use it to perform statistical analyses on biological big datasets.
Meet your instructors
Who can take this course?
Unfortunately, learners from one or more of the following countries or regions will not be able to register for this course: Iran, Cuba and the Crimea region of Ukraine. While edX has sought licenses from the U.S. Office of Foreign Assets Control (OFAC) to offer our courses to learners in these countries and regions, the licenses we have received are not broad enough to allow us to offer this course in all locations. EdX truly regrets that U.S. sanctions prevent us from offering all of our courses to everyone, no matter where they live.
Whether you are looking to accelerate your career, earn a degree, or learn something for personal reasons,

edX has the courses for you.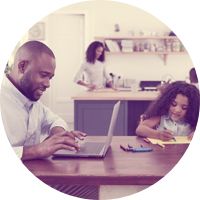 Based on internal survey results
355,758

people

are learning on edX today