Computer science courses on edX
Learn programming languages and concepts to prepare for a career in hardware or software development
Learn about and practice
What is edX?
Real college courses from Harvard, MIT, and more of the world's leading universities.
Accelerate your career with a computer science program
Best for those who want a series of courses
Gain expertise with a Master's Degree in Computer Science
Earn a traditional credential from the University of Texas at Austin (UTAustinX), a top-ten university.
#10
Nationally in Computer Science
(US News Best Graduate Schools)
#8
Artificial Intelligence, Systems
(US News Best Graduate Schools)
#7
Theory
(US News Best Graduate Schools)
Start programming with Python
Ideal for those who want to program anything
Learn front-end web development: HTML, CSS and JavaScript
Build beautiful websites with courses for all levels of experience
Learn C, C++, and Java to become a full-stack developer
Courses for all levels of experience
Learn about blockchain, cybersecurity, and the Internet of Things (IoT)
Ideal for those with a background in computer science
Stories from our learners
"The Front-End Web Developer Professional Certificate program from W3Cx changed my life. The remote format of the program allowed me to learn more about web development without taking time off of my current job. After I completed the certification, I moved to a completely different career path. I changed jobs and industries and am now am in a leadership role with a new company."
Larisa, edX Student
Whether you are looking to accelerate your career, earn a degree, or learn something for personal reasons,

edX has the courses for you.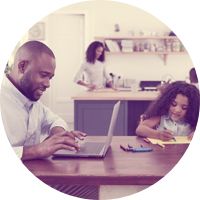 Based on internal survey results
477,879

people

are learning on edX today