Corporate Finance
Provided by
The University of Maryland, College Park (UMD), University System of Maryland (USMx)
Develop the ability to identify and resource high-value strategic initiatives and ensure a high rate of return for your firm's investments.
What you will learn
How firms finance their operations and fund growth
Financial techniques for improving decision-making
How to use the concepts and terminology of finance and speak the language of a CFO
Was this information useful?
Overview
Successful business leaders are good at spotting high-value strategic initiatives for their organizations, raising the capital necessary to fund them, and knowing when to forego or walk away from low-value activities. In other words, the best business leaders are experts at maximizing the value of a company's financial, human, and material resources. This highly-prized ability, although remarkable, is borne out of an application of the core principles of finance, that anyone can learn.

In this course, you will learn about the structure of financial markets, the techniques and language of finance, and the various responsibilities of the corporate financial manager. You will also learn what creates shareholder value, how to value corporate securities, how to analyze risk-return, and the financial techniques for evaluating corporate investments.
Was this information useful?
Before you start
Prerequisites
Course Format
Instructor-Led: course contains assignments and exams that have specific due dates, and you complete the course within a defined time period.
Course ends: Mar 20, 2019
Was this information useful?
Meet Your Instructors
Was this information useful?
Who can take this course?
Unfortunately, learners from one or more of the following countries or regions will not be able to register for this course: Iran, Cuba and the Crimea region of Ukraine. While edX has sought licenses from the U.S. Office of Foreign Assets Control (OFAC) to offer our courses to learners in these countries and regions, the licenses we have received are not broad enough to allow us to offer this course in all locations. EdX truly regrets that U.S. sanctions prevent us from offering all of our courses to everyone, no matter where they live.
Whether you are looking to accelerate your career, earn a degree, or learn something for personal reasons,
edX has the courses for you.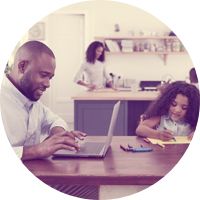 Of all edX learners:
73% are employed
Of all edX learners:
45% have children
Based on internal survey results
391,671 people
are learning on edX today