Global Business Strategy
Provided by
The University of Maryland, College Park (UMD), University System of Maryland (USMx)
Learn how to capitalize on opportunities, and manage the challenges of the global marketplace, and leverage this dynamic environment for long-term value.
What you will learn
Understand the fundamentals of the global marketplace to see your organization, customers, product, and industry in a broader context
Be able to identify and address opportunities and threats to your firm and industry, both at home and abroad
Develop skills to protect, leverage and extend market assets, resources and capabilities
Organize your company to adapt its strategy over time
Cultivate a global mindset in your organization and balance local responsiveness with global integration
Was this information useful?
Overview
Successful business leaders have an eye toward the future and a deep understanding of the local and global markets in which their firm operates. They understand the strengths and weaknesses of their business and product line, the competitive and complementary landscape, and emerging trends in their business sector. Because of their strategic insight, these leaders anticipate changes in global market conditions, recognize potential opportunities to innovate, identify strategic initiatives to further the firm, and successfully anticipate and navigate barriers to entry at home and at an international scale.

Upon completion of this course, learners will understand how to maximize short- and long-term profitability by analyzing and identifying opportunities and threats in different industries and competitive environments around the world. You'll be able to asnwer questions such as:
-When and how should you engage in a strategic alliance?
-How can you create an organizational structure that is effective locally and allows for global expansion?
-What assets, resources, and capabilities does your organization already have that can be leveraged for global growth?

By the end of this course, you will have the skills to guide your firm's strategy to identify and realize competitive advantage in the dynamic global marketplace.
Was this information useful?
Before you start
Prerequisites
Course Format
Instructor-Led: course contains assignments and exams that have specific due dates, and you complete the course within a defined time period.
Course ends: Mar 20, 2019
Was this information useful?
Meet Your Instructors
Was this information useful?
Who can take this course?
Unfortunately, learners from one or more of the following countries or regions will not be able to register for this course: Iran, Cuba and the Crimea region of Ukraine. While edX has sought licenses from the U.S. Office of Foreign Assets Control (OFAC) to offer our courses to learners in these countries and regions, the licenses we have received are not broad enough to allow us to offer this course in all locations. EdX truly regrets that U.S. sanctions prevent us from offering all of our courses to everyone, no matter where they live.
Whether you are looking to accelerate your career, earn a degree, or learn something for personal reasons,
edX has the courses for you.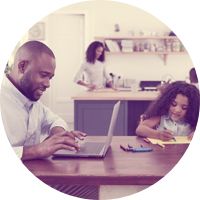 Of all edX learners:
73% are employed
Of all edX learners:
45% have children
Based on internal survey results
396,929 people
are learning on edX today