Visual Presentation
Provided by

Rochester Institute of Technology (RITx)
4–6 hours
per week, for 3 weeks
$49 USD for graded exams and assignments, plus a certificate
Learn how impactful images can enhance your presentation, communication and messaging to impress your audience.
Before you start
Prerequisites
None
Course opens: Jul 30, 2019
Course ends: Nov 19, 2019
What you will learn
How to utilize best practices for presenting quantitative data using images
How to incorporate basics of visual design in everyday workplace presentations
How to select impactful and appropriate images for various audiences to support your message How to understand visual hierarchy and other text- to-image relationships
Overview
Visual elements are critical components in effective communication and presentation. The importance of imagery and how it relates to branding, memory recall, and awareness cannot be underestimated. Whether it's a document, presentation, or video, using one relevant image can replace an entire section of text and be more impactful.
This course, part of the Soft Skills Professional Certificate program, is an introduction to key principles, best practices, and ethics of visual communication for professionals who are not designers by trade. Learners will practice creating visual communication that seeks to educate, inform, persuade, and/or entertain specific target audiences. You will also analyze visual messages appearing in a variety of media and digital platforms.
This course may be audited free of charge. Learners also have the opportunity to earn a verified certificate of completion. Exclusive learning opportunities such as live events hosted by subject matter experts will be available for verified learners.
Meet your instructors
RITx's Soft Skills

Professional Certificate
Earn a Professional Certificate in 2-4 months if courses are taken one at a time.
View the program
12–18 hours of effort

Learn how to effectively communicate and build professional relationships through face-to-face, written, and non-verbal communication.

12–18 hours of effort

Learn essential teamwork and collaboration skills to lead, build and motivate teams in the workplace.

12–18 hours of effort

The most successful professionals are able to assess the environment, analyze a situation, design a solution, and ultimately win in a competitive scenario.

12–18 hours of effort

Learn how to craft messages and narratives that will resonate with your target audience to create your desired outcome.

12–18 hours of effort

Build confidence as a speaker by learning how to use simple tools and skills to prepare and deliver memorable presentations.
Whether you are looking to accelerate your career, earn a degree, or learn something for personal reasons,

edX has the courses for you.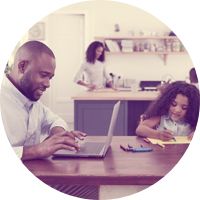 Based on internal survey results
391,833

people

are learning on edX today