Deep Learning with Python and PyTorch
2–4 horas
por semana, durante 6 semanas
$99 USD para exámenes y tareas con calificación, más un certificado
Learn how to use Python and its popular libraries such as NumPy and Pandas, as well as the PyTorch Deep Learning library. You'll then apply them to build Neural Networks and Deep Learning models.
Antes de comenzar
Pre-requisitos
Python & Jupyter notebooks
Machine Learning concepts
Deep Learning concepts
Inicio del curso: Oct 1, 2018
Finalización del curso: Nov 23, 2020
Lo que aprenderás
Explain and apply knowledge of Deep Neural Networks and related machine learning methods;
Know how to use Python, and Python libraries such as Numpy and Pandas along with the PyTorch library for Deep Learning applications;
Build Deep Neural Networks using PyTorch.
Module 1 – Introduction to Pytorch
What's Deep Learning and why Pytorch
1-D Tensors and useful Pytoch Functions
2-D Tensors and useful functions
Derivatives and Graphs in Pytorch
Data Loader
Module 2 – Linear Regression
Prediction 1D regression
Training 1D regression
Stochastic gradient descent, mini-batch gradient descent
Train, test, split and early stopping
Pytorch way
Multiple Linear Regression
Module 3 - Classification
Logistic Regression
Training Logistic Regressions Part 1
Training Logistic Regressions Part 2
Softmax Regression
Module 4 - Neural Networks
Introduction to Networks
Network Shape Depth vs Width
Back Propagation
Activation functions
Module 5 - Deep Networks
Dropout
Initialization
Batch normalization
Other optimization methods
Module 6 - Computer Vision Networks
Convolution
Max Polling
Convolutional Networks
Pre-trained Networks
Información general
The course will teach you how to develop Deep Learning models using Pytorch while providing the necessary deep-learning background.

We'll start off with PyTorch's tensors and its Automatic Differentiation package. Then we'll cover different Deep Learning models in each section, beginning with fundamentals such as Linear Regression and logistic/softmax regression.
We'll then move on to Feedforward deep neural networks, the role of different activation functions, normalization and dropout layers.

In the final part of the course, we'll focus on Convolutional Neural Networks and Transfer Learning (pre-trained models). Several other Deep Learning methods will also be covered.
Conoce a tus instructores
¿Quién puede hacer este curso?
Lamentablemente, las personas de uno o más de los siguientes países o regiones no podrán registrarse para este curso: Irán, Cuba y la región de Crimea en Ucrania. Si bien edX consiguió licencias de la Oficina de Control de Activos Extranjeros de los EE. UU. (U.S. Office of Foreign Assets Control, OFAC) para ofrecer nuestros cursos a personas en estos países y regiones, las licencias que hemos recibido no son lo suficientemente amplias como para permitirnos dictar este curso en todas las ubicaciones. edX lamenta profundamente que las sanciones estadounidenses impidan que ofrezcamos todos nuestros cursos a cualquier persona, sin importar dónde viva.
Este curso forma parte de:
Deep Learning

Professional Certificate

de IBM
Obtén un Professional Certificate de de 2 a 4 meses si tomas un curso a la vez.
Ver el programa
10–20 horas de trabajo

New to deep learning? Start with this course, that will not only introduce you to the field of deep learning but give you the opportunity to build your first deep learning model using the popular Keras library.

Deep Learning with Python and PyTorch

10–20 horas de trabajo

Much of the world's data is unstructured. Think images, sound, and textual data. Learn how to apply Deep Learning with TensorFlow to this type of data to solve real-world problems.

10–20 horas de trabajo

Training complex deep learning models with large datasets takes a long time. In this course, you will learn how to use accelerated GPU hardware to overcome the scalability problem in deep learning.

10–20 horas de trabajo

In this capstone project, you'll use either Keras or PyTorch to develop, train, and test a Deep Learning model. Load and preprocess data for a real problem, build the model and then validate it.
¿Quieres avanzar en tu carrera profesional, obtener un título o aprender algo por motivos personales?

edX tiene los cursos que necesitas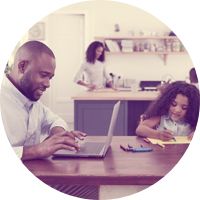 Del total de los estudiantes de edX:
Del total de los estudiantes de edX:
Según los resultados de encuestas internas
357,074

personas

están aprendiendo hoy en edX