Driving Digital Innovation through Experimentation
Ofrecido por

Boston University (BUx)
3–5 horas
por semana, durante 6 semanas
Learn how to apply principles of experimentation at the technical, organizational and strategic levels of your business to drive digital innovation.
Antes de comenzar
Pre-requisitos
Familiarity with programming, and object-oriented design. Experience with the construction and use of APIs and basic design patterns.
Inicio del curso: Jun 12, 2019
Finalización del curso: Jul 24, 2019
Lo que aprenderás
You will learn how to:
Use a business experimentation cycle to deliver desired business outcomes
Use operational processes, modular design and agile methods to develop iterative, Small-loop experiments that create continuous improvement
Use operational processes, modular design and agile methods to drive Small-loop experiments
Identify the need for, and manage the risks inherent in, Big-loop experiments, used to drive disruptive change
Manage the knowledge interfaces among the variety of experts involved in g Big-loop experiments
Manage your technical and organizational infrastructures to drive a capability for experimentation at scale
None
Información general
Experimentation is a key capability for any business to develop and master. Learn how to leverage data to build knowledge and apply this knowledge to improve business outcomes and create strategic advantages.
This course is part of both the Digital Product Management and Digital Leadership MicroMasters programs. In it, you will learn to develop iterative business experiments using agile methods. This capability is central to digital businesses as it allows them to sustain competitive advantage through both incremental improvements as well as significant, disruptive innovations when opportunities and conditions warrant them.
This course focuses on experimentation across the three layers of a digital business:
(1) the capacity of the technical infrastructure to provide an iterative and operational process that uses experiments to gather data and develop knowledge
(2) the ability to use agile methods and manage the knowledge interfaces among experts at the organizational layer to derive insight from data to create knowledge and ultimately drive improvements in products and processes.
(3) the capability to use the technical and organizational infrastructures to drive experimentation at scale in order to deliver digital transformation.
Conoce a tus instructores
Este curso forma parte de:
Digital Product Management Programa MicroMasters® de BUx
Obtén un Certificado de Programa MicroMasters® de 1 año si tomas un curso a la vez.
Ver el programa
24–48 horas de trabajo

Learn how to use lean, agile and systems design thinking in all aspects of the digital products lifecycle.

24–36 horas de trabajo

Learn how to drive social media engagement by linking strategy and tactics and measuring results.

24–48 horas de trabajo

Learn how you can design, launch, monetize and compete in a networked platform market.

Driving Digital Innovation through Experimentation

24–48 horas de trabajo

Learn how to lead your firm to make better business decisions using analytic methods and create competitive advantages from data.
¿Quieres avanzar en tu carrera profesional, obtener un título o aprender algo por motivos personales?

edX tiene los cursos que necesitas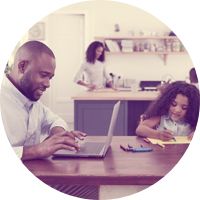 Del total de los estudiantes de edX:
Del total de los estudiantes de edX:
Según los resultados de encuestas internas
347,627

personas

están aprendiendo hoy en edX