Effective Business Writing
Ofrecido por

University of California, Berkeley (BerkeleyX)
3–5 horas
por semana, durante 4 semanas
$99 USD para exámenes y tareas con calificación, más un certificado
Learn best practices and approaches to writing effective business letters, emails, and reports. Format, composition, and clarity are emphasized.
Antes de comenzar
Pre-requisitos
Inicio del curso: Oct 8, 2019
Finalización del curso: Nov 5, 2019
Lo que aprenderás
How to compose an effective business letter, memo, and report
Best approaches to formatting business documents
Streamlining content for maximum effectiveness
Getting your point across clearly and confidently
Información general
This course will help you learn to organize your writing so the process of composing a business letter, email, or report is smoother and faster.
Learn how to choose the best format for your message, organize the information so it's easy to read, and condense content for the most effective messaging. Practice crafting a clear response to a complex email and writing a persuasive cover letter.
Conoce a tus instructores
Este curso forma parte de:
Business Writing

Professional Certificate

de BerkeleyX
Obtén un Professional Certificate de de 2 a 4 meses si tomas un curso a la vez.
Ver el programa
12–20 horas de trabajo

A guide to the writing process. Learn and practice strategies for writing and revising effective business documents.

Effective Business Writing

12–20 horas de trabajo

This course provides a framework for writing for social media by focusing on purpose, content and audiences, helping you be more effective at using these powerful platforms to deliver your messages.
¿Quieres avanzar en tu carrera profesional, obtener un título o aprender algo por motivos personales?

edX tiene los cursos que necesitas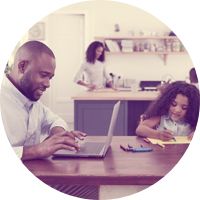 Del total de los estudiantes de edX:
Del total de los estudiantes de edX:
Según los resultados de encuestas internas
402,376

personas

están aprendiendo hoy en edX