Organizational Behaviour
Ofrecido por

University of British Columbia (UBCx)
3–5 horas
por semana, durante 6 semanas
$150 USD para exámenes y tareas con calificación, más un certificado
Learn to diagnose and solve organizational problems using fundamental concepts of organizational design, structure and culture.
Antes de comenzar
Pre-requisitos
Inicio del curso: Apr 10, 2018
Finalización del curso: Apr 10, 2020
Lo que aprenderás
Describe and apply key organizational behaviour concepts
Identify sources of power, motivation, and commitment in an organizational setting
Improve teamwork skills by understanding team dynamics
Review and recommend adjustments to organization structures, design and culture
Información general
This is an introductory course in organizational behaviour. The primary objective of this course, part of the Business Fundamentals MicroMasters program, is to teach learners about the effects of organizational structures and interpersonal processes on the behaviour of employees in organizations. You will also learn about the wider implications organizational behaviour has on the effectiveness, efficiency and overall business success of organizations.
This course will teach you to think about the entire organization and examine how it behaves. Throughout the course, the emphasis is placed on how you, as an employee, a leader or consultant, might experience, interpret, and manage employees, structures,processes and culture in organizations.
Conoce a tus instructores
Este curso forma parte de:
Business Fundamentals Programa MicroMasters® de UBCx
Obtén un Certificado de Programa MicroMasters® de 1 año si tomas un curso a la vez.
Ver el programa
18–30 horas de trabajo

This is business in a nutshell; learn key concepts and frameworks that underpin business.

18–30 horas de trabajo

Learn how to communicate effectively in a business setting: understand diverse audiences and build sound arguments.

18–30 horas de trabajo

Use financial statements to make better decisions. Learn the fundamental concepts and principles underlying financial accounting.

18–30 horas de trabajo

Learn the fundamentals to marketing, including strategies and tools used across industries.

18–30 horas de trabajo

Learn how to make better corporate investment decisions to create value for your business.
¿Quieres avanzar en tu carrera profesional, obtener un título o aprender algo por motivos personales?

edX tiene los cursos que necesitas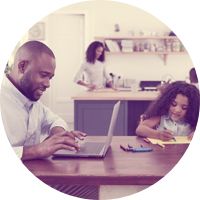 Del total de los estudiantes de edX:
Del total de los estudiantes de edX:
Según los resultados de encuestas internas
364,350

personas

están aprendiendo hoy en edX