The Entrepreneurial Mindset
Ofrecido por

Babson College (BabsonX)
4–6 horas
por semana, durante 6 semanas
$99 USD para exámenes y tareas con calificación, más un certificado
Uncover the secrets of thinking like an entrepreneur to create value for stakeholders and society across a variety of business settings.
Antes de comenzar
Pre-requisitos
None
Inicio del curso: May 22, 2018
Finalización del curso: Apr 1, 2020
Lo que aprenderás
Gain an understanding of how Entrepreneurial Thought and Action® may be applied to opportunities of all kinds including new ventures as well as innovation within existing organizations.
Understand the fundamental concepts and analytical tools that help assess opportunities and develop entrepreneurial ventures, and how these concepts and tools may be applied to real world business situations and opportunities.
Learn and use a methodology to develop and assess new opportunities that are the critical first step in moving an idea from concept to launch and implementation.
Develop, define and clearly communicate a new business concept or initiative in an efficient, effective and compelling manner.
Información general
What does it really mean to think entrepreneurially?
The entrepreneurial process isn't only for start-ups, it's a comprehensive mindset that will teach you to identify, assess, shape, and act on opportunities in a variety of contexts, settings and organizations. In this entrepreneurship course, you will learn to implement the method of Entrepreneurial Thought & Action® (ET&A™) – which will give you a roadmap to create and add value for stakeholders and society.
ET&A™ is a tactical, results-oriented process that may be applied to new venture creation as well as to promote innovation within existing organizations – large, small or family owned – and across profit, not for profit and social ventures.
The ability to 'think like an entrepreneur' and 'act like an innovator' are critical skills for success across industries and are proven tools to help distinguish you in the workplace and to accelerate your career.
Conoce a tus instructores
Este curso forma parte de:
Entrepreneurial Mindset and Leadership

Professional Certificate

de BabsonX
Obtén un Professional Certificate de de 2 a 4 meses si tomas un curso a la vez.
Ver el programa
The Entrepreneurial Mindset

16–24 horas de trabajo

Based on real-world experiences from business leaders, learn how to develop and lead social innovation initiatives that create both economic and social value.

16–24 horas de trabajo

Discover ways to generate positive results in your organization by adopting key leadership behaviors and an entrepreneurial mindset.

16–24 horas de trabajo

Optimize your business for success by learning the fundamentals of entrepreneurial operations.
¿Quieres avanzar en tu carrera profesional, obtener un título o aprender algo por motivos personales?

edX tiene los cursos que necesitas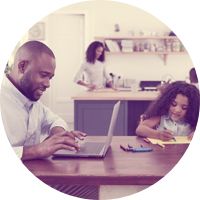 Del total de los estudiantes de edX:
Del total de los estudiantes de edX:
Según los resultados de encuestas internas
442,677

personas

están aprendiendo hoy en edX