Accounting for Decision-Making
Provided by
Indian Institute of Management Bangalore (IIMBx)
Learn how to read and interpret financial statements and manage costs to take informed business decisions.
What you will learn
Read and understand financial statements
Financial statement analysis
How to use accounting information to plan and control your business and make decisions
Was this information useful?
Overview
In order for a manager to effectively perform their role they must have an understanding of accounting information, as accounting systems generate information that is used by both internal and external stakeholders
Having a good understanding of accounting allows managers to communicate with the finance department, bankers, suppliers and even tax authorities.
In this finance course, you will learn how to read and understand financial statements. You will learn all relevant and important terms as they relate to the three financial statements - balance sheet, income statement and cash flow statement. Subsequently, you will develop the capability to analyze business performance through financial statements. You will see how the performance of any organization is impacted by four fundamental drivers of profitability - asset management, cost management, leverage management and tax management.
In the second part of the course, you will learn how to manage costs. We will cover product costing, budgeting , budgetary control and cost analysis for decision making.
Successfully completing this course will transform you into a manager who is confident while discussing and handling accounting and financial matters in the workplace, and help you as you move forward in your managerial career and take on senior roles.
Was this information useful?
Before you start
Prerequisites
An overall understanding of business environment is required.
Course Format
Instructor-Led: course contains assignments and exams that have specific due dates, and you complete the course within a defined time period.
Course ends: Mar 23, 2019
Was this information useful?
Meet Your Instructors
Was this information useful?
Who can take this course?
Unfortunately, learners from one or more of the following countries or regions will not be able to register for this course: Iran, Cuba and the Crimea region of Ukraine. While edX has sought licenses from the U.S. Office of Foreign Assets Control (OFAC) to offer our courses to learners in these countries and regions, the licenses we have received are not broad enough to allow us to offer this course in all locations. EdX truly regrets that U.S. sanctions prevent us from offering all of our courses to everyone, no matter where they live.
Whether you are looking to accelerate your career, earn a degree, or learn something for personal reasons,
edX has the courses for you.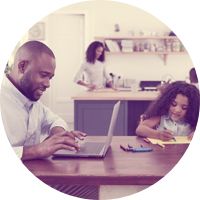 Of all edX learners:
73% are employed
Of all edX learners:
45% have children
Based on internal survey results
293,299 people
are learning on edX today