Algorithms and Data Structures Capstone
Provided by
The University of California, San Diego (UCSanDiegoX)
Synthesize your knowledge of algorithms and biology to build your own software for solving a biological challenge.
What you will learn
Graph algorithms
Algorithms for genome assembly
Algorithm optimization
Was this information useful?
Overview
Building a fully-fledged algorithm to assemble genomes from DNA fragments on a real dataset is an enormous challenge with major demand in the multi-billion dollar biotech industry.
In this capstone project, we will take the training wheels off and let you design your own optimized software program for genome sequencing.
This big data challenge will cover the entire MicroMasters program. After a brief introduction to the steps required to build a genome assembler, we will let you take steps on your own to start working with real data taken from a sequencing machine and see if you can design genome assembly software that can compete with popular software used in hundreds of sequencing labs around the world every day.
Was this information useful?
Before you start
Prerequisites
Basic knowledge of:
at least one programming language: loops, arrays, stacks, recursion.
mathematics: proof by induction, proof by contradiction.
Course Format
Instructor-Led: course contains assignments and exams that have specific due dates, and you complete the course within a defined time period.
Course ends: Mar 18, 2019
Was this information useful?
Meet Your Instructors
Was this information useful?
Who can take this course?
Unfortunately, learners from one or more of the following countries or regions will not be able to register for this course: Iran, Cuba and the Crimea region of Ukraine. While edX has sought licenses from the U.S. Office of Foreign Assets Control (OFAC) to offer our courses to learners in these countries and regions, the licenses we have received are not broad enough to allow us to offer this course in all locations. EdX truly regrets that U.S. sanctions prevent us from offering all of our courses to everyone, no matter where they live.
Whether you are looking to accelerate your career, earn a degree, or learn something for personal reasons,
edX has the courses for you.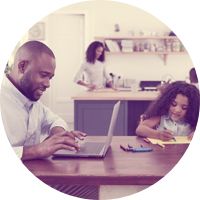 Of all edX learners:
73% are employed
Of all edX learners:
45% have children
Based on internal survey results
410,152 people
are learning on edX today