Computing for Data Analysis
Provided by

The Georgia Institute of Technology (GTx)
8–10 hours
per week, for 15 weeks
$500 USD for a certificate of completion
A hands-on introduction to basic programming principles and practice relevant to modern data analysis, data mining, and machine learning.
Before you start
Prerequisites
Course opens: Aug 19, 2019
Course ends: Dec 21, 2019
Overview
The modern data analysis pipeline involves collection, preprocessing, storage, analysis, and interactive visualization of data.
The goal of this course, part of the Analytics: Essential Tools and Methods MicroMasters program, is for you to learn how to build these components and connect them using modern tools and techniques.
In the course, you'll see how computing and mathematics come together. For instance, "under the hood" of modern data analysis lies numerical linear algebra, numerical optimization, and elementary data processing algorithms and data structures. Together, they form the foundations of numerical and data-intensive computing.
The hands-on component of this course will develop your proficiency with modern analytical tools. You will learn how to mash up Python, R, and SQL through Jupyter notebooks, among other tools. Furthermore, you will apply these tools to a variety of real-world datasets, thereby strengthening your ability to translate principles into practice.
Meet your instructors
Richard W. Vuduc
Associate Professor of Computational Science and Engineering
Georgia Institute of Technology
Who can take this course?
Unfortunately, learners from one or more of the following countries or regions will not be able to register for this course: Iran, Cuba and the Crimea region of Ukraine. While edX has sought licenses from the U.S. Office of Foreign Assets Control (OFAC) to offer our courses to learners in these countries and regions, the licenses we have received are not broad enough to allow us to offer this course in all locations. EdX truly regrets that U.S. sanctions prevent us from offering all of our courses to everyone, no matter where they live.
GTx's Analytics: Essential Tools and Methods MicroMasters® Program
Earn a MicroMasters® Program Certificate in 1 year if courses are taken one at a time.
View the program
Computing for Data Analysis

88–110 hours of effort

Learn essential analytics models and methods and how to appropriately apply them, using tools such as R, to retrieve desired insights.

160–192 hours of effort

This course prepares students to understand business analytics and become leaders in these areas in business organizations.
Whether you are looking to accelerate your career, earn a degree, or learn something for personal reasons,

edX has the courses for you.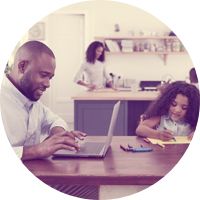 Based on internal survey results
346,110

people

are learning on edX today