Cybersecurity Risk Management
Provided by
Rochester Institute of Technology (RITx)
Learn key principles of risk analysis, risk assessment and risk mitigation for information security using both qualitative and quantitative methodologies.
What you will learn
Information security risk management framework and methodologies
Identifying and modeling information security risks
Qualitative and quantitative risk assessment methods
Articulating information security risks as business consequences
Was this information useful?
Overview
Cybersecurity risk management guides a growing number of IT decisions. Cybersecurity risks continue to have critical impacts on overall IT risk modeling, assessment and mitigation.
In this course, you will learn about the general information security risk management framework and its practices and how to identify and model information security risks and apply both qualitative and quantitative risk assessment methods. Understanding this framework will enable you to articulate the business consequences of identified information security risks. These skills are essential for any successful information security professional.
The goal of this course is to teach students the risk management framework with both qualitative and quantitative assessment methods that concentrate on the information security (IS) aspect of IT risks. The relationship between the IT risk and business value will be discussed through several industry case studies.
First, you will learn about the principles of risk management and its three key elements: risk analysis, risk assessment and risk mitigation. You will learn to identify information security related threats, vulnerability, determine the risk level, define controls and safeguards, and conduct cost-benefit analysis or business impact analysis.
Second, we will introduce the qualitative and quantitative frameworks and discuss the differences between these two frameworks. You will learn the details of how to apply these frameworks in assessing information security risk.
Third, we will extend the quantitative framework with data mining and machine learning approaches that are applicable for data-driven risk analytics. You will explore the intersection of information security, big data and artificial intelligence.
Finally, you will analyze a series of extended case studies, which will help you to comprehend and generalize the principles, frameworks and analytical methods in actual examples.
This offering is part of the RITx Cybersecurity MicroMasters Program that prepares students to enter and advance in the field of computing security.
Was this information useful?
Before you start
Prerequisites
Course Format
Instructor-Led: course contains assignments and exams that have specific due dates, and you complete the course within a defined time period.
Course ends: Mar 23, 2019
Was this information useful?
Meet Your Instructors
Was this information useful?
Who can take this course?
Unfortunately, learners from one or more of the following countries or regions will not be able to register for this course: Iran, Cuba and the Crimea region of Ukraine. While edX has sought licenses from the U.S. Office of Foreign Assets Control (OFAC) to offer our courses to learners in these countries and regions, the licenses we have received are not broad enough to allow us to offer this course in all locations. EdX truly regrets that U.S. sanctions prevent us from offering all of our courses to everyone, no matter where they live.
Whether you are looking to accelerate your career, earn a degree, or learn something for personal reasons,
edX has the courses for you.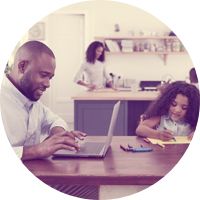 Of all edX learners:
73% are employed
Of all edX learners:
45% have children
Based on internal survey results
299,299 people
are learning on edX today