Deep Learning with Python and PyTorch
Learn how to use Python and its popular libraries such as NumPy and Pandas, as well as the PyTorch Deep Learning library. You'll then apply them to build Neural Networks and Deep Learning models.
What you will learn
Explain and apply knowledge of Deep Neural Networks and related machine learning methods;
Know how to use Python, and Python libraries such as Numpy and Pandas along with the PyTorch library for Deep Learning applications;
Build Deep Neural Networks using PyTorch.
Was this information useful?
Overview
The course will teach you how to develop Deep Learning models using Pytorch while providing the necessary deep-learning background.

We'll start off with PyTorch's tensors and its Automatic Differentiation package. Then we'll cover different Deep Learning models in each section, beginning with fundamentals such as Linear Regression and logistic/softmax regression.
We'll then move on to Feedforward deep neural networks, the role of different activation functions, normalization and dropout layers.

In the final part of the course, we'll focus on Convolutional Neural Networks and Transfer Learning (pre-trained models). Several other Deep Learning methods will also be covered.
Was this information useful?
Before you start
Prerequisites
Python & Jupyter notebooks
Machine Learning concepts
Deep Learning concepts
Course Format
Instructor-Led: course contains assignments and exams that have specific due dates, and you complete the course within a defined time period.
Course ends: Mar 20, 2019
Was this information useful?
Meet Your Instructors
Was this information useful?
Who can take this course?
Unfortunately, learners from one or more of the following countries or regions will not be able to register for this course: Iran, Cuba and the Crimea region of Ukraine. While edX has sought licenses from the U.S. Office of Foreign Assets Control (OFAC) to offer our courses to learners in these countries and regions, the licenses we have received are not broad enough to allow us to offer this course in all locations. EdX truly regrets that U.S. sanctions prevent us from offering all of our courses to everyone, no matter where they live.
Whether you are looking to accelerate your career, earn a degree, or learn something for personal reasons,
edX has the courses for you.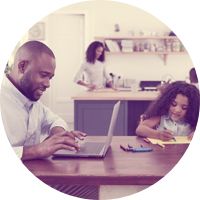 Of all edX learners:
73% are employed
Of all edX learners:
45% have children
Based on internal survey results
390,517 people
are learning on edX today