Demand and Supply Analytics
Provided by

Columbia University (ColumbiaX)
8–10 hours
per week, for 12 weeks
$350 USD for graded exams and assignments, plus a certificate
Learn how to use data to develop insights and predictive capabilities to make better business decisions.
Before you start
Prerequisites
Undergraduate probability, statistics, linear algebra and calculus.
Students should have familiarity with basic programming concepts in some procedural programming language.
Course opens: Sep 16, 2019
Course ends: Dec 16, 2019
What you will learn
To identify, evaluate, and capture business analytic opportunities that create business value
Build models to support and help make managerial and business decisions
Basic analytical methods and their applications
Analyze case studies on organizations that successfully deployed analytical techniques
Class schedule
Week 1 – Introduction
Week 2 – Static price optimization
Week 3 – Dynamic price optimization
Week 4 – Price differentiation
Week 5 – Quantity based revenue management
Week 6 – Network revenue management & overbooking
Week 7 – Customized pricing and consumer choice models
Week 8 – Markdown management and behavioral issues in pricing
Week 9 – Introduction to inventory management
Week 10 – Stochastic inventory management
Week 11 – Miscellaneous topics in inventory management
​Week 12 – Final review
Overview
How do airlines decide when to increase ticket prices? Should a hotel charge less per night for a long stay than a short one? Why do some software companies bundle very different products together? How should a fashion retailer decide when do start discounting clothes? Why do so many discounted rates end in ".99"? How should a company balance the risk of holding too much inventory on hand and the risk of turning away customers? Does it ever make sense for retailers to lie to suppliers about how much they will need to order? Should retailers with multiple locations hold most of their inventory in a central warehouse or at the individual locations?
These are only a small sample of the operational and pricing challenges all businesses regularly face. These challenges are often addressed individually and in isolation but, in reality, all of these decisions interact with each other. This class looks at the demand and supply management challenges faced by companies in various industries and provides an introduction to the tools that can be used to address these challenges.
Meet your instructors
ColumbiaX's Business Analytics MicroMasters® Program
Earn a MicroMasters® Program Certificate in 1 year if courses are taken one at a time.
View the program
96–120 hours of effort

Learn the fundamental of programming in Python and develop the ability to analyze data and make data-driven decisions.

96–120 hours of effort

Learn fundamental tools and techniques for using data towards making business decisions in the face of uncertainty.

Demand and Supply Analytics

96–120 hours of effort

Develop quantitative models that leverage business data to forecast sales and support important marketing decisions.
Whether you are looking to accelerate your career, earn a degree, or learn something for personal reasons,

edX has the courses for you.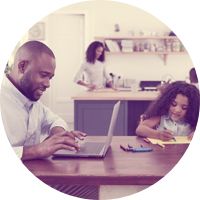 Based on internal survey results
436,068

people

are learning on edX today