DO Your Venture: Entrepreneurship For Everyone
Provided by

Indian Institute of Management Bangalore (IIMBx)
3–4 hours
per week, for 6 weeks
Learn a systematic, scientific and iterative process for identifying, evaluating and testing entrepreneurial opportunities.
Before you start
Prerequisites
Open to all educational and professional backgrounds!
Course opens: Jan 24, 2019
Course ends: Jul 25, 2019
What you will learn
How to integrate a strong action philosophy in developing entrepreneurial ideas, focusing around the "DO Your Venture" ideology
Common paths taken by successful entrepreneurs
Pre-venture idea creation and evaluation
How to rapidly develop and test ideas by gathering quick customer feedback
Tools to successfully launch your venture including Lean Canvas
Week 1: Introduction to DO Your Venture

You will learn about Do Philosophy, myths of entrepreneurship, equifinality, and types of entrepreneurs



Week 2: Opportunities and Idea Generation

You will be introduced to multiple toolkits for Idea Generation, Antecedents Of Opportunities and Jobs To Be Done Framework



Week 3: Idea Validation and Evaluation

Introduction to importance of Idea Evaluation and also tips from entrepreneurs and mentors on Idea Validation



Week 4: Lean Canvas

You will learn about traditional Business Plan versus Lean Canvas model and how to use effectively use Lean Canvas to document your venture progress.



Week 5: Effectuation

Introduction to effectuation and how effectuation principle helps in entrepreneurial intent and action
Overview
This hands-on, action oriented business and management course will introduce you to a systematic, scientific and an easy process of testing your ideas and opportunities you envision.
You will learn the "DO your Venture" ideology, which will teach you common paths entrepreneurs take when launching their own venture. You will also learn the tools and techniques for generating ideas and then test your ideas in the field and gather feedback.
Meet your instructors
Who can take this course?
Unfortunately, learners from one or more of the following countries or regions will not be able to register for this course: Iran, Cuba and the Crimea region of Ukraine. While edX has sought licenses from the U.S. Office of Foreign Assets Control (OFAC) to offer our courses to learners in these countries and regions, the licenses we have received are not broad enough to allow us to offer this course in all locations. EdX truly regrets that U.S. sanctions prevent us from offering all of our courses to everyone, no matter where they live.
IIMBx's Entrepreneurship MicroMasters® Program
Earn a MicroMasters® Program Certificate in 1 year if courses are taken one at a time.
View the program
22–44 hours of effort

Develop financial acumen to manage your business successfully.

DO Your Venture: Entrepreneurship For Everyone

12–24 hours of effort

Learn to be a better manager by developing leadership and communication skills designed to turn first time managers into great team leaders.

18–36 hours of effort

Learn how to effectively apply marketing management theories and practices, including the marketing mix, through real-world business scenarios.
Whether you are looking to accelerate your career, earn a degree, or learn something for personal reasons,

edX has the courses for you.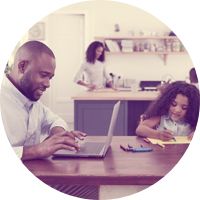 Based on internal survey results
378,987

people

are learning on edX today