Electric and Conventional Vehicles
Provided by

Chalmers University of Technology (ChalmersX)
$200 USD for graded exams and assignments, plus a certificate
Learn how electric and conventional powertrains work and methods to analyse their performance and energy consumption.
Before you start
Prerequisites
Bachelor level physics
Was this information useful?
What you will learn
Formulate vehicle performance requirements
Translate vehicle requirements to powertrain requirements
Sizing powertrain components
Strengths and weaknesses of electric and conventional powertrains
Driving cycle simulation
Determine electricity- or fuel consumption of different powertrains
Was this information useful?
Overview
Electric powertrains are estimated to propel a large part of road vehicles in the future, due to their high efficiency and zero tailpipe emissions. But, the cost and weight of batteries and the time to charge them are arguments for the conventional powertrain in many vehicles. This makes it important for engineers working with vehicles to understand how both these powertrains work, and how to determine their performance and energy consumption for different type of vehicles and different ways of driving vehicles.
This course is aimed at learners with a bachelor's degree or engineers in the automotive industry who need to develop their knowledge about electric powertrains.
In this course, you will learn how electric and conventional combustion engine powertrains are built and how they work. You will learn methods to calculate their performance and energy consumption and how to simulate them in different driving cycles. You will also learn about the basic function, the main limits and the losses of:
Combustion engines,
Transmissions
Electric machines,
Power electronics
Batteries.
This knowledge will also be a base for understanding and analysing different types of hybrid vehicles, discussed in the course, Hybrid Vehicles.
As a result of support from MathWorks, students will be granted access to MATLAB/Simulink for the duration of the course.
Was this information useful?
Meet your instructors
Was this information useful?
Who can take this course?
Unfortunately, learners from one or more of the following countries or regions will not be able to register for this course: Iran, Cuba and the Crimea region of Ukraine. While edX has sought licenses from the U.S. Office of Foreign Assets Control (OFAC) to offer our courses to learners in these countries and regions, the licenses we have received are not broad enough to allow us to offer this course in all locations. EdX truly regrets that U.S. sanctions prevent us from offering all of our courses to everyone, no matter where they live.
Whether you are looking to accelerate your career, earn a degree, or learn something for personal reasons,

edX has the courses for you.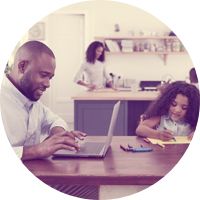 Based on internal survey results
401,979

people

are learning on edX today