Google Ads: publicidad efectiva
Provided by

Universidad Galileo (GalileoX)
2–4 hours
per week, for 5 weeks
$49 USD for graded exams and assignments, plus a certificate
Haz que tus clientes potenciales te encuentren en la web mientras buscan lo que ofreces en Google. Aprende a crear campañas publicitarias digitales exitosas, desarrollando anuncios en la red de búsqueda y de display de Google, así como en Youtube.
Before you start
Prerequisites
Es recomendable contar con conocimientos básicos en:
Course opens: Jul 22, 2019
Course ends: Nov 30, 2019
What you will learn
Cómo crear y configurar una cuenta publicitaria en Google Ads
Cómo elegir el formato correcto para tu campaña publicitaria
Crear campañas de publicidad en la red de búsqueda y de display de Google
Generar e interpretar reportes de forma adecuada para entender el rendimiento de tus campañas publicitarias
Optimizar de manera efectiva tus campañas publicitarias
Integrar Google Analytics con Google Adwords
Introducción y contexto básico a Google Ads
Diseño y gestión de campañas en la red de búsqueda
Definición de audiencia de anuncios de búsqueda - keyword research
Diseño y gestión de campañas en la red de display de Google
Desarrollo de campañas en Youtube
¿Qué son los Universal App campaigns?
Integración de Google Analytics con Adwords y Creación del Pixel de conversión
Optimización de campañas
Overview
En este curso en línea descubrirás cómo incrementar tus ventas con el poder del marketing digital y el uso correcto de la nueva plataforma de Google Ads (plataforma de publicidad digital propiedad de Google).
Aprenderás a desarrollar campañas rentables mostrando anuncios en el buscador de Google, en su red de asociados de búsqueda, en más de un millón de portales web, en videos y en aplicaciones (esto se conoce como la red de display de Google) en formatos de texto, imagen o video.
En este curso de mercadotecnia aprenderás:
A elegir las palabras clave para ser más efectivos en Google
A medir y configurar las conversiones de tus campañas para saber si están siendo efectivas, esto te permitirá optimizar las campañas
Cómo integrar Google Analytics con Google Ads
El curso de marketing se desarrollará a través de una serie de vídeos de contenido de alta calidad, tutoriales, desarrollo de ejemplos, casos reales y actividades de aprendizaje que te permitirán poner en práctica todos los conocimientos adquiridos.
Also in Business & Management at edX
Whether you are looking to accelerate your career, earn a degree, or learn something for personal reasons,

edX has the courses for you.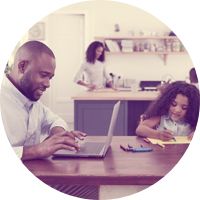 Based on internal survey results
391,237

people

are learning on edX today