HTML5 Apps and Games
Provided by

The World Wide Web Consortium (W3C) (W3Cx)
6–8 hours
per week, for 4 weeks
$129 USD for graded exams and assignments, plus a certificate
Today, developers are increasingly moving from native to HTML5-based apps. Increase your ability to design and deliver innovative services on the Web!
Before you start
Prerequisites
We recommend that students follow the 4 other W3Cx courses that are part of the FEWD program:
Course opens: May 15, 2019
Course ends: Jan 12, 2020
What you will learn
Advanced multimedia features with the Track and WebAudio APIs
HTML5 games techniques
More APIs, including Web Workers and Service Workers
Persistence techniques for data storage including IndexedDB, File System API and drag and drop
Week 1: Advanced HTML5 Multimedia

The Timed Text Track API
Advanced features for audio and video players
Creating tracks on the fly, syncing HTML content with a video
The Web Audio API
Week 2: Game Programming with HTML5

Basic concepts of HTML5 game development
A simple game framework
Time-based animation
Animating multiple objects, collision detection
Sprite-based animation
Game states
Week 3: HTML5 File Upload and Download

File API and Ajax / XHR2 requests
Drag and drop: basics
Drag and drop: working with files
Forms and files
IndexedDB
Conclusion on client-side persistence

Week 4: HTML5 Multimedia
Web Components
Web Workers
The Orientation and Device Motion APIs
Overview
Want to learn advanced HTML5 tips and techniques? This is the course for you! Find out more about the powerful Web features that will help you create great content and apps.
This course is a natural follow up of HTML5 Coding Essentials and Good Practices. In this course, we continue the exploration of HTML5-based APIs, but also introduce some advanced features related to HTML5, such as Web components, advanced multimedia, audio for music and games, etc.
Like in the first course, you will learn by doing, study the interactive examples and have fun with proposed development projects. One of them will be to create an HTML5 game, so jump in and learn lots!
Meet your instructors
W3Cx's Front-End Web Developer

Professional Certificate
Earn a Professional Certificate in 2-4 months if courses are taken one at a time.
View the program
25–35 hours of effort

Learn how to take your Web pages from bland to bold with the power of CSS styling.

24–36 hours of effort

Learn how to build Web sites using HTML5 and basic CSS, directly from W3C, creator of the latest Web standards.

36–48 hours of effort

Learn how to write Web pages and Web sites by mastering HTML5 coding techniques and best practices.

30–40 hours of effort

Learn JavaScript, a Web development programming language, to add interactivity to your Web pages, and become an expert Web developer.
Whether you are looking to accelerate your career, earn a degree, or learn something for personal reasons,

edX has the courses for you.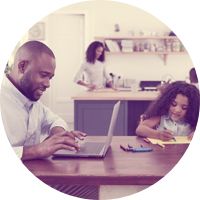 Based on internal survey results
337,429

people

are learning on edX today