HTML5 Coding Essentials and Best Practices
Provided by
The World Wide Web Consortium (W3C) (W3Cx)
Learn how to write Web pages and Web sites by mastering HTML5 coding techniques and best practices.
What you will learn
Learn the new simplified HTML5 tags
Play with the audio and video tags
Draw and animate fun Web graphics
Discover the newest HTML5 forms features
Test the basic APIs, such as Web storage and geolocation
And most of all, practice coding techniques thanks to multiple interactive examples
Was this information useful?
Overview
HTML5 is the standard language of the Web, developed by W3C. For application developers and industry, HTML5 represents a set of features that people will be able to rely on for years to come. HTML5 is supported on a wide variety of devices, lowering the cost of creating rich applications to reach users everywhere.
Whatever mobile phones, connected objects, game consoles, automobile dashboards, and devices that haven't even been considered yet, HTML5 helps write once and deploy anywhere!
In this course, you will learn all the new HTML5 features to help create great Web sites and applications in a simplified but powerful way. HTML5 provides native support for video and audio without plug-ins, provides support for offline applications, for games with smooth interactive animations, and much more.
Was this information useful?
Before you start
Prerequisites
HTML: just be comfortable putting together an HTML document
CSS: minimal familiarity with CSS
JavaScript and DOM APis: basic knowledge is sufficient, and this course will include a recap of basics
Students should follow these W3Cx courses on edX: CSS Basics, HTML5 & CSS Fundamentals and JavaScript Introduction
Course Format
Instructor-Led: course contains assignments and exams that have specific due dates, and you complete the course within a defined time period.
Course ends: Mar 23, 2019
Was this information useful?
Meet Your Instructors
Was this information useful?
Whether you are looking to accelerate your career, earn a degree, or learn something for personal reasons,
edX has the courses for you.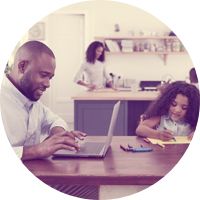 Of all edX learners:
73% are employed
Of all edX learners:
45% have children
Based on internal survey results
301,322 people
are learning on edX today