Innovation and IT Management
Provided by
Indian Institute of Management Bangalore (IIMBx)
Learn key decision-making skills to better manage and implement IT and innovation in your workplace.
What you will learn
Managing IT and Innovation requires subtle decision-making skills. You will learn how to make decisions related to:
Competing with IT
Managing digital networks and security
Making sense of the evolving IT landscape
Developing software and managing projects
Managing crowd innovation
Social and ethical aspects of IT. 
Was this information useful?
Overview
Information Technology (IT) changes the manner and scope in which businesses operate and compete. Innovations in IT have led some businesses to flourish, while others have faltered due to massive changes brought by this industry. IT is notoriously hard to manage. The challenge of managing IT is ensuring that the intended changes and innovations are realized, and the unintended ones are kept under control. This course will cover basic concepts of information technology management.
As part of this course you will:
See some brief videos
Take pop quizzes
Analyse cases
Read relevant material
Take assessments.
This course is for you if you are:
Using IT in your organisation
Building or are planning to build IT-enabled products or services
Exploring business innovations and want to know how IT can help
Interested in understanding how organisations manage IT for innovating.
This course is not overly technical. Detailed prior knowledge of computing technology is not required to take this course.
Was this information useful?
Before you start
Prerequisites
Basic familiarity with IT use and terminology. Also, basic understanding of business and economics concepts.
Course Format
Instructor-Led: course contains assignments and exams that have specific due dates, and you complete the course within a defined time period.
Course ends: Mar 20, 2019
Was this information useful?
Meet Your Instructors
Was this information useful?
Also in Business & Management at edX
Whether you are looking to accelerate your career, earn a degree, or learn something for personal reasons,
edX has the courses for you.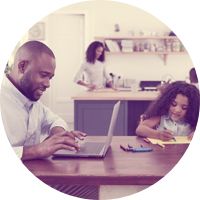 Of all edX learners:
73% are employed
Of all edX learners:
45% have children
Based on internal survey results
414,363 people
are learning on edX today