International Project Management
Provided by

Rochester Institute of Technology (RITx)
8–12 hours
per week, for 9 weeks
$150 USD for a certificate of completion
Learn what makes global projects uniquely challenging and how to successfully manage projects based in different industries and countries.
Before you start
Prerequisites
Successful completion of or understanding of concepts from
PM9001x
.
Course opens: Jul 15, 2019
Course ends: Dec 16, 2019
What you will learn
Understanding the impact of culture on multiple aspects of a project
Managing global teams and building trust
Setting up an efficient global collaboration framework
Overview
Managing global projects presents unique challenges. This course addresses the knowledge, skills and behaviors required to successfully manage projects that span organizations, national boundaries and cultural differences.
In this course we will explore the impact on project management of culture, language variations, religious, regulatory and legal practices, technology penetration, temporal orientation, gender issues, corruption, ethics, personal liberty and political contexts. We learn how to meet global projects challenges through efficient use of practices and technology. The course will utilize available case studies and examples from companies to help students sharpen the skills needed to recognize and foster a successful international project environment.
First, you will learn how culture affects how teams perceive each other, lead, solve problems and execute tasks. Although the world is increasingly connected, the people behind the projects have biases, expectations and a perception of life that impacts all decisions.
Second, you will learn how to effectively manage global teams including how to build trust and collaboration across various cultures, time zones and technological settings. You will learn how to design communication channels and project structures effectively in a global project environment.
Third, you will become familiar with the issues underlying the problem of corruption, which is the abuse of trusted power for private gain. Reducing the risk of corruption strengthens a company's reputation, builds the respect of employees and raises credibility with key stakeholders.
Finally, you will learn how the adoption of collaboration tools can enhance the global project experience.
This course is part of the RIT Project Management MicroMasters Program that is designed to teach how to successfully deliver projects in an international environment. In order to qualify for the MicroMasters Credential, you will need to earn a verified certificate in each of the three courses as well as pass a capstone exam.
Who can take this course?
Unfortunately, learners from one or more of the following countries or regions will not be able to register for this course: Iran, Cuba and the Crimea region of Ukraine. While edX has sought licenses from the U.S. Office of Foreign Assets Control (OFAC) to offer our courses to learners in these countries and regions, the licenses we have received are not broad enough to allow us to offer this course in all locations. EdX truly regrets that U.S. sanctions prevent us from offering all of our courses to everyone, no matter where they live.
RITx's Project Management MicroMasters® Program
Earn a MicroMasters® Program Certificate in 1 year if courses are taken one at a time.
View the program
80–120 hours of effort

Learn how to apply project management tools, processes, and techniques for the successful execution of a project from initiation to closing.

88–132 hours of effort

Learn how to create an organizational environment that supports project success.

International Project Management

4–5 hours of effort

Demonstrate the knowledge and skills acquired in the Project Management MicroMasters program, and prepare for graduate level program options at RIT.
Whether you are looking to accelerate your career, earn a degree, or learn something for personal reasons,

edX has the courses for you.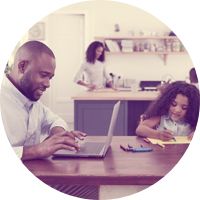 Based on internal survey results
396,256

people

are learning on edX today