Introduction to the Internet of Things (IoT)
Provided by

Curtin University (CurtinX)
$99 USD for graded exams and assignments, plus a certificate
Gain an understanding of what the IoT is and the requirements to design your own IoT solutions. Start developing IoT ideas in your industry.
Before you start
Prerequisites
None
Was this information useful?
What you will learn
Gain a deep appreciation of the IoT
Understand what constitutes an IoT design solution
Start to grow the seeds of IoT ideas within your field and area of expertise
Was this information useful?
Overview
The Internet of Things (IoT) is expanding at a rapid rate, and it is becoming increasingly important for professionals to understand what it is, how it works, and how to harness its power to improve business. This introductory course will enable learners to leverage their business and/or technical knowledge across IoT-related functions in the workplace.
In the course, we will examine the concept of IoT. We will look at the 'things' that make up the Internet of Things, including how those components are connected together, how they communicate, and how they value add to the data generated. We will also examine cybersecurity and privacy issues, and highlight how IoT can optimize processes and improve efficiencies in your business.
Was this information useful?
Meet your instructors
Was this information useful?
Learner testimonials
"I loved the case studies. It was so interesting to see the application of the technology in such diverse industries. Plus the use of outside tools (e.g. canvanizer, blockly-games) to practice (i.e. play) in order to learn the concepts that were discussed gave the course a real hands-on feel to it."
Previous learner
Was this information useful?
Whether you are looking to accelerate your career, earn a degree, or learn something for personal reasons,

edX has the courses for you.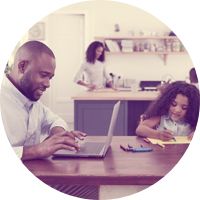 Based on internal survey results
387,356

people

are learning on edX today