IoT Capstone Project
Provided by

Curtin University (CurtinX)
6–8 hours
per week, for 12 weeks
$599 USD for graded exams and assignments, plus a certificate
Engage fully in the process of designing an IoT solution, from initial analysis of the creative idea to planning out the product, research and design, and identifying a route to market.
Before you start
Prerequisites
Course opens: Jul 9, 2019
Course ends: Oct 13, 2019
What you will learn
Evaluate ideas, literature, designs, users, markets and feedback, and incorporate them into your concept design process
Produce an imaginative, viable concept design that is a solution to a problem, is ready to prototype and test, and has an identified route to market.
Overview
This capstone course will help you to bring together everything you've learned in the IoT MicroMasters program.
You will fully engage in the process of designing your own IoT solution. Starting with a systematic analysis of your creative idea, you will move through the research and design phases, conduct product planning, and identify a route to market for your IoT solution.
You'll work through stages and strategies involved in implementing or bringing a new (IoT) product to market, and learn practical concepts and techniques suited to new product planning, development, implementation and control.
Learners must have successfully completed IOT1x, IOT2x, IOT3x, IOT4x, and IOT5x to enroll in this capstone course.
Meet your instructors
CurtinX's Internet of Things (IoT) MicroMasters® Program
Earn a MicroMasters® Program Certificate in 1 year if courses are taken one at a time.
View the program
12–18 hours of effort

Gain an understanding of what the IoT is and the requirements to design your own IoT solutions. Start developing IoT ideas in your industry.

20–30 hours of effort

Explore various IoT devices and sensor types, how they work, and how we connect them. Map out the process for developing your own IoT ideas.

20–30 hours of effort

Learn about IoT networks and the protocols and standards associated with the Internet and how these apply to the IoT.

20–30 hours of effort

Learn how to apply software solutions for different systems and Big Data needs to your IoT designs.

20–30 hours of effort

Learn about the security and privacy implications of the IoT and how to design a secure system.
Whether you are looking to accelerate your career, earn a degree, or learn something for personal reasons,

edX has the courses for you.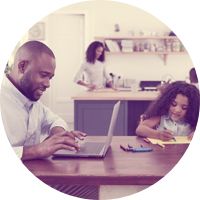 Based on internal survey results
429,369

people

are learning on edX today