Liderazgo orientado al florecimiento humano
Provided by

Tecnológico de Monterrey (TecdeMonterreyX)
5–8 hours
per week, for 4 weeks
$149 USD for graded exams and assignments, plus a certificate
Describe los elementos del modelo de Liderazgo orientado al florecimiento humano para desarrollar líderes que alcancen mejores resultados.
Before you start
Prerequisites
Estudios de profesional concluidos.
Course opens: Feb 18, 2019
Course ends: Aug 16, 2019
What you will learn
Identificar las oportunidades de mejora personal dentro de los cinco elementos del modelo de liderazgo para el florecimiento humano
Desarrollar las competencias que le permitirán alcanzar y optimizar resultados en su trabajo
Comprender la relación entre felicidad, liderazgo y florecimiento
Tema 1. El liderazgo en una nueva era
1.1. Necesidad de entender el liderazgo a través de la psicología positiva
1.2. Felicidad, florecimiento y resultados

Tema 2. Consciencia de sí mismo y de su entorno
2.1. Autoconocimiento, autogestión, autodesarrollo
2.2. Inteligencia social

Tema 3. Positividad y Resiliencia
3.1. Autoeficacia, esperanza, optimismo
3.2. Adaptabilidad, manejo de la incertidumbre, humildad

Tema 4. Significado y Compromiso
4.1. Servicio, trascendencia, gratitud
4.2. Integridad, compromiso ético y ciudadano
Overview
Nos encontramos ante una crisis de liderazgo mundial debido (entre otros factores) al contexto volátil, incierto, complejo y ambigüo en el que vivimos.

El mundo requiere líderes conscientes de sí mismos y de su entorno, inmersos en un proceso de aprendizaje permanente, comprometidos, resilientes, con una visión positiva del presente y del futuro, que encuentran significado en su misión de vida y que se desarrollan personal/profesionalmente contribuyendo al desarrollo de los demás.

Este curso de liderazgo dará las herramientas necesarias para desarrollar un liderazgo orientando al desarrollo personal y profesional, entregando las habilidades que necesita el líder moderno. El liderazgo organizacional y la motivación que los líderes produzcan en sus empleados son parte fundamental del éxito de las organizaciones.

Este curso en línea entrega las herramientas para que los lideres se puedan desarrollar profesionalmente dentro de una organización, impactando de manera positiva el comportamiento organizacional.
Meet your instructors
Who can take this course?
Unfortunately, learners from one or more of the following countries or regions will not be able to register for this course: Iran, Cuba and the Crimea region of Ukraine. While edX has sought licenses from the U.S. Office of Foreign Assets Control (OFAC) to offer our courses to learners in these countries and regions, the licenses we have received are not broad enough to allow us to offer this course in all locations. EdX truly regrets that U.S. sanctions prevent us from offering all of our courses to everyone, no matter where they live.
TecdeMonterreyX's Habilidades profesionales: negociación y liderazgo MicroMasters® Program
Earn a MicroMasters® Program Certificate in 1 year if courses are taken one at a time.
View the program
20–32 hours of effort

Aprende a identificar y desarrollar las habilidades de comunicación más importantes: asertividad y empatía.

20–32 hours of effort

Aprende los diferentes estilos y estrategias de negociación en función de los resultados esperados y su impacto en la relación entre las partes involucradas.

20–32 hours of effort

Aprende a analizar la perspectiva "social" de una negociación y su impacto en acuerdos exitosos, así como los riesgos de ignorarla o desconocer su aplicabilidad.

20–32 hours of effort

Aprende a desarrollar tu potencial como líder, desarrolla habilidades de motivación, liderazgo y negociación.

Liderazgo orientado al florecimiento humano

20–32 hours of effort

Aprende a analizar eventos con rigor intelectual. Identifica como las decisiones razonadas ayudan a enfrentar el cambio.
Whether you are looking to accelerate your career, earn a degree, or learn something for personal reasons,

edX has the courses for you.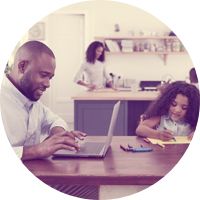 Based on internal survey results
380,896

people

are learning on edX today