Multi-Object Tracking for Automotive Systems
Provided by

Chalmers University of Technology (ChalmersX)
10–20 hours
per week, for 10 weeks
$200 USD for graded exams and assignments, plus a certificate
Learn how to localize and track dynamic objects with a range of applications including autonomous vehicles

Before you start
Prerequisites
ChM013x: Sensor Fusion and Non-linear Filtering for Automotive Systems
Course opens: Aug 22, 2019
Course ends: Oct 31, 2019
What you will learn
A thorough understanding of multi-object tracking (MOT) and its challenge
Expert-level understanding of principles, theory and algorithms in modern MOT.
Extensive know-how for solving various MOT problems in practice.
Valuable experience from implementing different MOT algorithms.
Overview
Autonomous vehicles, such as self-driving cars, rely critically on an accurate perception of their environment.
In this course, we will teach you the fundamentals of multi-object tracking for automotive systems. Key components include the description and understanding of common sensors and motion models, principles underlying filters that can handle varying number of objects, and a selection of the main multi-object tracking (MOT) filters.
The course builds and expands on concepts and ideas introduced in CHM013x: "Sensor fusion and nonlinear filtering for automotive systems". In particular, we study how to localize an unknown number of objects, which implies various interesting challenges. We focus on cameras, laser scanners and radar sensors, which are all commonly used in vehicles, and emphasize on situations where we seek to track nearby pedestrians and vehicles. Still, most of the involved methods are more general and can be used for surveillance or to track, e.g., biological cells, sports athletes or space debris.
The course contains a series of videos, quizzes and hands-on assignments where you get to implement several of the most important algorithms.
Learn from award-winning and passionate teachers to enhance your knowledge at the forefront of research on self-driving vehicles. Chalmers is among the top engineering schools that distinguish itself through its close collaboration with industry.
Frequently asked questions
Who can take this course?
Unfortunately, learners from one or more of the following countries or regions will not be able to register for this course: Iran, Cuba and the Crimea region of Ukraine. While edX has sought licenses from the U.S. Office of Foreign Assets Control (OFAC) to offer our courses to learners in these countries and regions, the licenses we have received are not broad enough to allow us to offer this course in all locations. EdX truly regrets that U.S. sanctions prevent us from offering all of our courses to everyone, no matter where they live.
ChalmersX's Emerging Automotive Technologies MicroMasters® Program
Earn a MicroMasters® Program Certificate in 1 year if courses are taken one at a time.
View the program
60–120 hours of effort

Learn how electric and conventional powertrains work and methods to analyse their performance and energy consumption.

60–120 hours of effort

Learn to design hybrid powertrains which meet the needs of modern vehicles, by combining the strengths of both electric motors and combustion engines

70–140 hours of effort

Learn the fundamentals of passive and active safety in automotive engineering

70–140 hours of effort

Learn how to model and simulate system dynamics in automotive engineering

Multi-Object Tracking for Automotive Systems

60–120 hours of effort

Learn effective tactics for making key decisions when working with autonomous, self-driving vehicles.

60–120 hours of effort

Learn fundamental algorithms for sensor fusion and non-linear filtering with application to automotive perception systems.
Whether you are looking to accelerate your career, earn a degree, or learn something for personal reasons,

edX has the courses for you.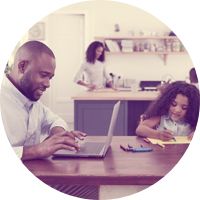 Based on internal survey results
383,282

people

are learning on edX today